Exclusive
Internet Turf War: Michael Jackson Fans Locked In Battle Against Wade Robson Supporters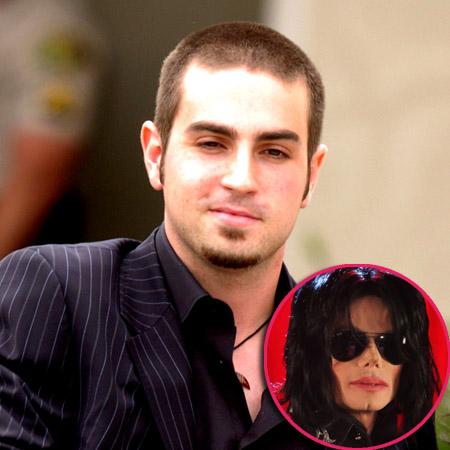 Michael Jackson fans are attempting to have a support group for child molestation accuser Wade Robson removed from Facebook, RadarOnline.com has learned.
Supporters of the late King of Pop are repeatedly bombarding the 'Supporters of Wade Robson and other victims of MJ' page with hateful and critical messages, according to the page's creator Michael Parziale.
Among the vitriolic comments on the page seen by RadarOnline.com are taunts that Robson should "go to hell" and claims that he's a "greedy son of b*tch."
Article continues below advertisement
They've also reported the page -- which has over 5300 followers -- to Facebook citing apparent violations.
"I started the Wade Robson support page on May 11 purely out of frustration and sadness for what I was reading in the comment sections about Wade," Parziale told RadarOnline.com.
"I posted my support for Wade on many of the comment boards and got hate from many MJ fans. Within days of the Wade Robson support page going up, the disgusting and disturbing comments began."
But critics of the page accuse Parziale of buying 'Likes' on Facebook to artificially inflate the support for Robson, the Austalian-born dancer/choreographer who filed a claim against Jackson's estate related to alleged child sex abuse.
Parziale admitted using the practice of paid advertising, saying it was a commonly used tactic.
"The idea is that people need to like and share the page to be entered to bring awareness and it is working," he said. "I now have a larger audience. With that larger audience more people are seeing the page."
Article continues below advertisement
One of those to join the page is an Australian man who identified himself to RadarOnline.com as a cousin of Robson, 30.
"I have just posted some things to let people know that Wade has a family that is supporting him and also dealing with the situation," Jonathan Keller told RadarOnline.com.
"I hope that my presence brings some credibility to what he is saying in the public eye and those with an open mind."
Said Parziale: "The reality is that Wade Robson should be looked at as a courageous individual.
"He is facing great obstacles and is willing to come forward in a very public way to share his story. If this was any other individual he would be receiving support, not hate."