Exclusive
Michael Jackson Employed Wade Robson's Mother To 'Recruit' Australian Talent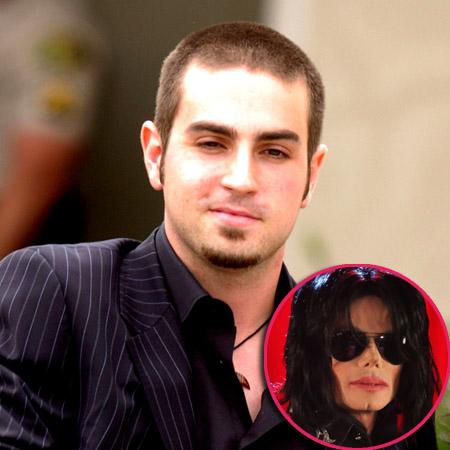 Michael Jackson employed the mother of dancer-choreographer Wade Robson to scour Australia to find talented young dancers, it's claimed.
Robson, 30, detailed the alleged financial relationship between his mother Joy and the late King of Pop in court documents filed as part of his claim against Jackson's estate related to alleged child sex abuse.
She worked for Jackson from 1991 to 1998 "with responsibility for recruiting Australian talent," with the exception of two-year stint when she was employed by a studio and makeup company, Robson's recently filed complaint reveals.
Article continues below advertisement
She also managed her son's career.
But according to Robson, a blinded Jackson was "not concerned with her efforts to recruit Australian talent and focused more" on himself -- even though he paid her.
Jackson, who died in 2009 at age 50, would also often ask Joy to drop Robson off and pick him up for visits at his Century City condominium, nicknamed 'The Hideout,' the court documents say.
Joy stopped working for Jackson in 1998 when Robson and his sister received permanent resident status to live in the United States.
Many questions have been raised about what Joy knew of her son's alleged relationship with Jackson.
She staunchly defended Michael amid child molestation allegations and even testified in support of him in the 2005 trial, centered on charges that Jackson had molested a 13-year-old cancer survivor who often visited his Neverland ranch.
"I've known Michael for a long time. I've spent many hours talking to him about everything. I trust him. I trust him with my children," Joy said when called as a prosecution witness.