Michael Jackson's Doctor Says Katherine Jackson Knew About His Prescription Drug Addiction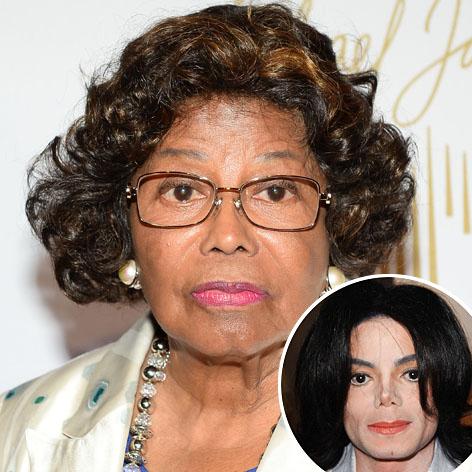 Jurors in Katherine Jackson's wrongful death lawsuit against AEG, contending the concert promoter is responsible for the death of her son, Michael Jackson, heard testimony from one of the King of Pop's doctors who contradicted testimony that the Jackson family matriarch gave in which she revealed she was unaware of the singer's prescription drug addiction, RadarOnline.com is reporting.
Dr. Alimorad Faschian revealed in a video deposition that in 2002 he had implanted a device into Jackson, after the birth of his son, Blanket, to block the euphoric effect of his drug choice at the time, Demerol.
Article continues below advertisement
The video deposition, was obtained by KABC TV and Dr. Faschian said, "Blanket was just born and that was why he wanted to, what he phrased, 'a monkey on his back,' he wanted to just not deal with it anymore."
According to similar testimony by Faschian, who took the witness stand on Thursday, Katherine was asked about Michael's detox and even inspected the incision where the device had been implanted.
"I think she (Katherine Jackson) wanted to know all about it, what was going on," Faschian said during his deposition last summer, referring to Michael's detox.
"I remember that was in Neverland. Michael did show the implant to his mother. Just his mother was there. She was very happy."
As RadarOnline.com previously reported, during cross examination, Katherine told jurors she was unaware that Michael's Dangerous tour in 1993 had been cut short and that Elizabeth Taylor had flown to Mexico City to take the Thriller singer to a rehab program in London.
MORE ON:
Celebrity Justice
Article continues below advertisement
When asked what Katherine knew about Taylor's bid to get her son into rehab, she replied she had heard about it, but "wasn't curious about it."
"Nobody came to me and said anything about it," Jackson, 83, told attorney Marvin Putnam. "My children probably didn't want me to worry."
She admitted that she and several of her children attempted to stage an intervention in 2002 at Michael's Neverland ranch, but it turned into a social visit.
AEG plans on calling Katherine back to the stand during their defense. Testimony in the case is expected to last until September.