Exclusive
Lisa Vanderpump And Kyle Richards Working On Their Strained Friendship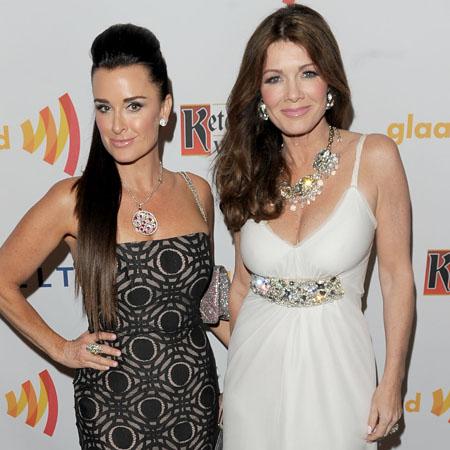 The Real Housewives of Beverly Hills co-stars, Lisa Vanderpump and Kyle Richards are attempting to mend their strained friendship, and it's all being played out in front of the cameras, RadarOnline.com is exclusively reporting.
There has been a "real effort by Lisa to re-connect with Kyle, because they had been friends for years prior to the show. They truly used to be best friends, and the closest of confidantes," a source told Radar.
Article continues below advertisement
"Of course, they have infamously fought on the show, with each claiming to be slighted by the other. The two had fought during filming recently over allegations that Kyle's husband had cheated on her. Lisa had enough of the fighting, and wants to make the peace with Kyle."
As Radar previously reported, although Kyle's hunky husband Mauricio has previously denied being a womanizer, Lisa and Brandi Glanville decided "to confront Kyle about it on camera," an insider told Radar. "They absolutely blindsided her, and were relentless.
"Brandi maintained she had solid information to prove that Mauricio has been cheating on Kyle. Kyle became extremely upset, and refused to listen to the girls. She felt especially betrayed by Lisa because they had once been so close."
According to the insider, Kyle "has been very receptive to Lisa, and also hopes the two can rekindle their once close friendship. There are a lot of obstacles to overcome, and there is always drama when the other cast members are involved, especially Brandi and Yolanda Foster."
The Real Housewives of Beverly Hills will air this fall on Bravo.