Exclusive
'Real Housewives of Beverly Hills' Star Kyle Richards Claims She's Being Bullied By Co-Stars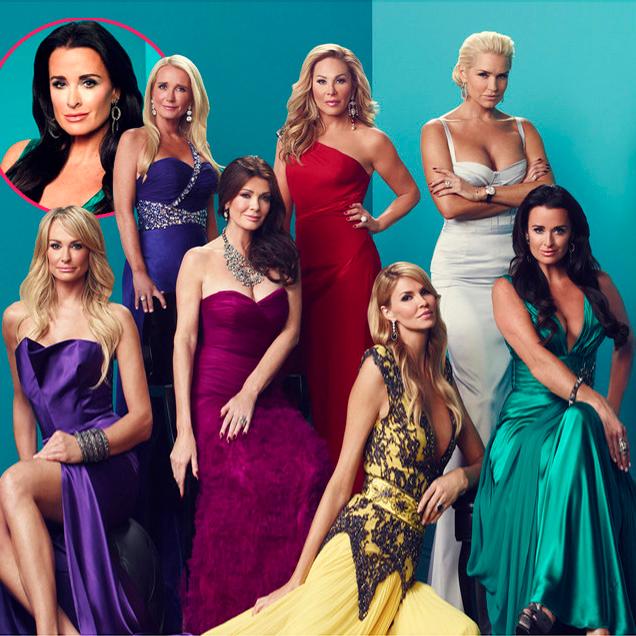 Article continues below advertisement
"She was particularly hurt by Lisa's actions because they once used to be such close friends. They no longer are, and Kyle had wanted to work on that friendship, and try to mend it...now, that seems impossible. Kyle just can't understand why the girls can't come together and support each other."
Although hunky Mauricio has previously denied being a womanizer, Lisa and Brandi decided "to confront Kyle about it on camera," an insider previously told RadarOnline.com. "They absolutely blindsided her, and were relentless.
"Brandi maintained she had solid information to prove that Mauricio has been cheating on Kyle. Kyle became extremely upset, and refused to listen to the girls. She felt especially betrayed by Lisa because they had once been so close."
However, Kyle's sister and fellow housewife, Kim Richards "has absolutely stood up for her sister, big time. Kim got into a heated altercation with Brandi and Lisa telling them to butt out of Kyle's marriage. Even though Kim and Kyle have had their issues over the years, they always stand up for each other publicly. That family bond can never be broken," the source said.
Kyle is contractually obligated to film season four, "but this will most likely be her last one. She doesn't want her family to come under attack for no reason because of the show," the insider revealed.
TAGS: Exclusives, Real Housewives Of Beverly Hills, Kyle Richards, Kim Richards, Mauricio Umansky,