Kirstie Alley Is A 'Big Fat Bully' Says Leah Remini's Ex-Step Mom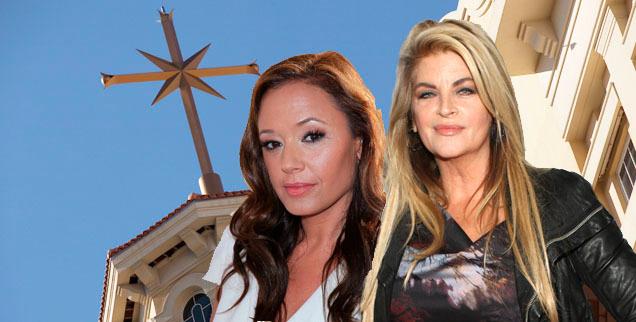 Leah Remini's outraged relatives are speaking out and blasting Scientologist Kirstie Alley for being a "big fat bully" in the wake of her leaving the controversial church the National Enquirer is exclusively reporting.
Leah's entire family has left the church, including her mother and sister Nicole Remini, but now her former stepmother says that she is being bullied by the Cheers star.
"Kirstie Alley is just a big fat bully!" Donna Remini-Fiore told the National Enquirer.
Article continues below advertisement
Despite the cryptic text messages that Kirstie says were not aimed at Leah, her stepmom says she shouldn't be turning her back on her longtime friend.
"She's an idiot to think she could control Leah. Leah has always been her own person, and Kirstie should have known better."
As RadarOnline.com previously reported, Leah's sister Nicole said that Kirstie hasn't spoken to her sister at all since she left Scientology.
MORE ON:
National Enquirer
Her former step mom defended Leah, saying: "Besides that, Leah is a wonderful person and loyal friend who's supported everything Kirstie does without hesitation.
From Thetans to Xenu! Seven Things You Didn't Know About Scientology
For more exclusive details about how Leah's family is rallying around her following her departure from Scientology pick up the latest issue of the National Enquirer on newsstands Thursday.