Lea Michele Breaks Her Silence On Cory Monteith's Death: He Will 'Forever Be In My Heart'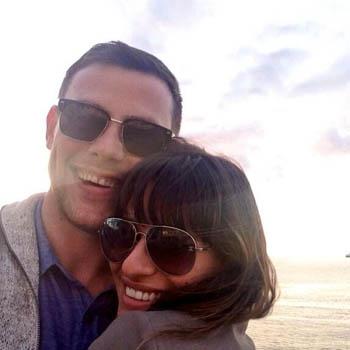 Cory Monteith's shocking death devastated his girlfriend Lea Michele and she has finally broken her silence over the heartbreaking loss.
The Glee star shared a picture of the two of them smiling and hugging and wrote a loving tribute to him on Monday.
"Thank you all for helping me through this time with your enormous love & support," Lea, 26, wrote on Twitter, thanking her fans and then said she will always think of her late boyfriend, who died of a fatal overdose of heroin and alcohol on July 13 at just 31.
Article continues below advertisement
"Cory will forever be in my heart," she touchingly wrote.
Lea stood by Cory earlier in the year when he sought treatment for his addiction in a rehab facility, saying, "I love and support Cory and will stand by him through this and I am grateful and proud he made this decision."
Show creator Ryan Murphy has said that they are postponing filming for the upcoming season of Glee in order to workout Cory's death and out of respect for his grieving co-stars.