Exclusive
Cheating Scandal Fallout: Lamar Odom Doesn't Want To Be Associated With Any Kardashian Reality Shows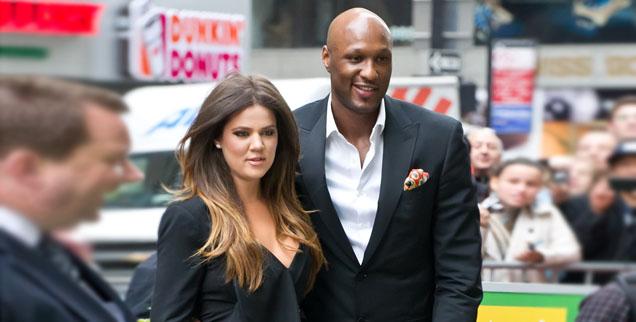 Article continues below advertisement
"If anything, it just exposes him to ridicule and scorn. Look at the scandal his charity was exposed to. It's unlikely that the charity would have made news had it not been for Lamar being married to a Kardashian."
As RadarOnline.com previously reported, Kanye has appeared on the reality shows a few times, and refuses to let his newborn daughter North be shown on television.
Odom has only appeared briefly during the current season of Keeping Up With The Kardashians.
Meanwhile, Khloe's marriage to Odom is under fire because of allegations he cheated on her with a stripper.
Following the bombshell claim on Lamar's secret affair, now comes more news that could break Khloe's heart: According to Star magazine, his alleged mistress Jennifer Richardson has a treasure trove of mementoes proving she and Lamar had a relationship for several months.
Jennifer collected plane tickets, invoices and game tickets that a pal claims are from her time on the road with Lamar, which lasted from December 12, 2012 until February 12, 2013.
As Lamar played for the L.A. Clippers, proud Jennifer was allegedly in the stands watching.
It would make Lamar "very happy if Khloe stopped being involved with the reality shows also," the insider revealed.
"He thinks it's beneath her, and is tired of sharing his wife's life with the public."