Exclusive
Did She Or Didn't She? Lady Gaga's BFF Dishes On Her Nose Job And Boob Lift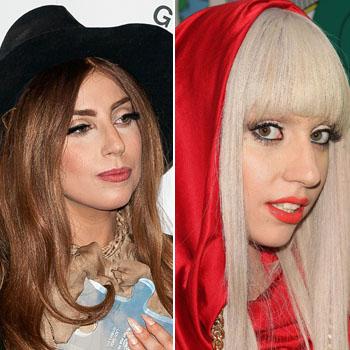 "I have never had plastic surgery," Lady Gaga told Harper's Bazaar in 2011 while promoting Born This Way.
Nevertheless, rumors she's had a nose job have dogged her for her whole career. As recently as last month, various outlets accused her of going under the knife.
Now, her former BFF Brendan Jay Sullivan is exposing Gaga's plastic fantasies in his new book, Rivington Was Ours: The Lower East Side, Lady Gaga, and The Prime of Our Lives. And Sullivan claims, the Mother Monster desperately wanted to tweak her looks before stepping into the spotlight of fame.
Article continues below advertisement
Remembering a night out early in her career, Sullivan claims Gaga announced, "I'm getting a nose job."
"She said it so offhand," he writes. "I think she put more thought into bleaching her hair."
"It's holding me back," Sullivan claims Gaga said. "Do you think I'd be songwriting this long if I looked like the girls you date? … It's slipping away from me."
Sullivan claims she insisted she wanted a "titty lift" too.
"No one will know," the book claims she said at the time. "No one has heard of me. You won't even be able to tell. But I will."
Sullivan doesn't reveal what happened after that conversation, but many believe that before and after pics from her early days of fame show that she did just that.