Exclusive
Kim Kardashian 'Sick Of Being In Hiding' & Wants To Show Off Baby North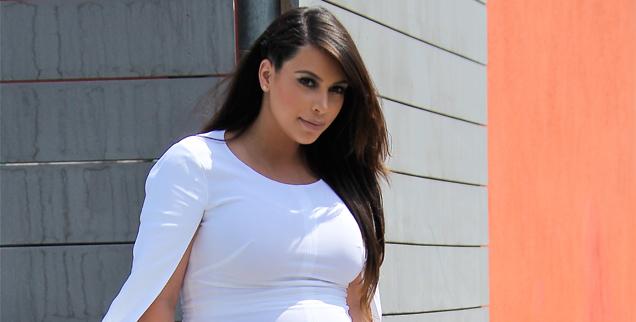 Kim Kardashian has been living a quiet life since the birth of her daughter by hiding out at her mom's house but RadarOnline.com has exclusively learned that she desperately wants to get back to her public life and is telling friends she is "sick of being in hiding."
Since her daughter North West was born Kim has been staying at home bonding with her and with her baby daddy Kanye West but a source close to her say she really wants everyone to see her baby sooner rather than later.
Article continues below advertisement
"Kim is exciting to have the whole world see her baby. She is saying that she knows that everyone will love her as much as she does and she wants people to see how beautiful she is."
However, Kim is stuck between her mother Kris Jenner, who wants to show her to the world and North's father, who doesn't want anyone to see her.
"Kim has been cooped up and she is really torn because she wants to show off the baby. She is dying for people to see how cute she is."
Going from the most photographed pregnant woman in America to a recluse has been hard for Kim the source says.
"She's saying she is sick of being in hiding. She loves spending every single second with the baby, but she wants her fans to see how adorable she is."
Kim's most intimate details have been revealed on her reality shows, and Keeping Up with the Kardashians is all about her pregnancy and the source said she's ready to be back out and about.
"Kim loves being in the spotlight and she's saying that she hopes people can see her baby soon."