Kim Kardashian Planning First Public Appearance To Avoid Stealing Kylie Jenner's Sweet 16 Spotlight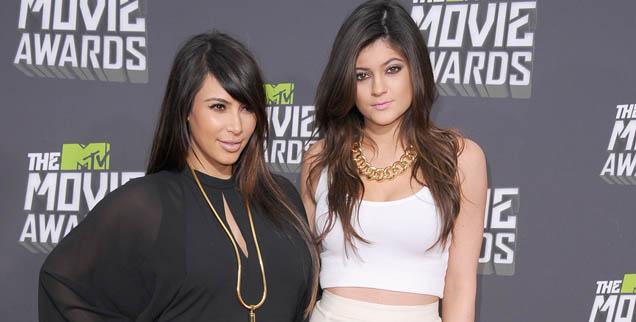 When will Kim Kardashian make her first public appearance since giving birth?
With her sister Kylie Jenner's Sweet 16 rapidly approaching, new mom Kim is working out the details of her reemergence, partially so all the focus won't be on her at the teen fashionista's birthday bash, according to a new report. And of course momager Kris Jenner is helping (anyone smell a $$ deal for first photos and interview?)
Article continues below advertisement
An insider told the NY Daily News, "Believe it or not, it's not all about Kim -- she really wants to go to Kylie's party, and when it comes to the family, Kris wants everyone there.
"Kim is just working with Kris to figure out the best plan of action" for the Aug. 17 affair.
Another factor in Kim's decision is Kris' TV talk show, which is getting a limited-market tryout. Kris wants Kim on to boost ratings and Kim is considering it -- but will it be her FIRST public appearance? That's unlikely, says sources. And if she does appear, don't expect any hard-hitting questions!
"Kris won't ask anything that Kim can't make money off of in the future," the source told the paper. "They'll keep it light and just talk diet and exercise. No baby photo will be shown."