Exclusive
Out Of Hiding: Slimmed Down Kim Kardashian Takes Baby North West On First Public Outing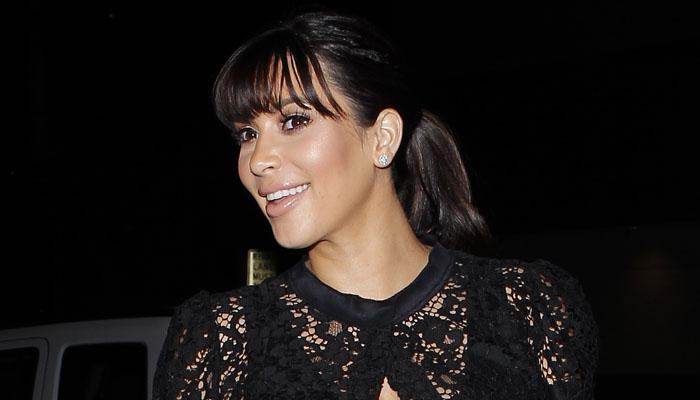 Kim Kardashian has been in hiding since giving birth to daughter North West more than four weeks ago, but RadarOnline.com has exclusively learned the new mother was recently spotted for the first time on a public outing with the baby — and we have all the details.
According to an onlooker, Kim was out and about in Southern California some time in the last few days, keeping a low profile and avoiding paparazzi by tooling around town in her nanny/helper's car that looks anything but what Kim is accustom to!
Article continues below advertisement
"Kim looks amazing, she really does. She's dropped a lot of the baby weight already…not to say she still doesn't have a ways to go, but she looked slim and was glowing," the onlooker revealed.
"As for the baby, Kim and her helper kept a blanket over North's car seat so nobody could catch a glimpse."
This sighting of Kim is the first since she gave birth to North on June 15 — quite possibly the longest Kim has ever gone without being photographed since becoming a public figure.
As RadarOnline.com exclusively reported last week, Kim is sick of being in hiding and wants everyone to see her baby sooner rather than later.
"Kim is excited to have the whole world see her baby," a source told RadarOnline.com.
"She is saying that she knows that everyone will love her as much as she does and she wants people to see how beautiful she is."
During Kim's most recent sighting, the onlooker tells RadarOnline.com Kim looked fabulous.
"She's dropped quite a bit of the baby weight and it shows," they said.
"And she really looked like a doting mother, which was nice to see."