Kevin James Flips Out, 'I'm Not Flipping My Florida Mansion'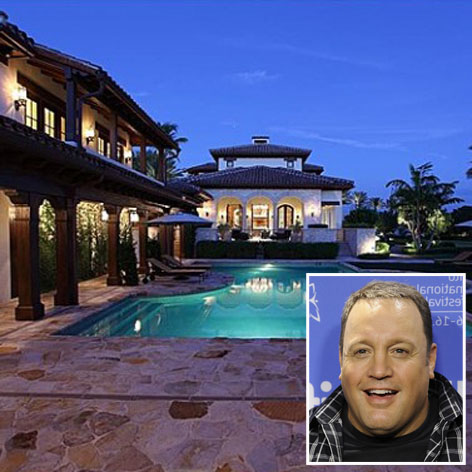 The King of Queens is still the king of Delray Beach, Florida.
Just months after funny man Kevin James plunked down $18.5 million for an oceanfront compound just south of Palm Beach, a south Florida real estate company blogged about several high profile properties it said were newly on the market, including James' estate.
Wrong! It turns out that somebody was working from a list of properties that had recently been purchased, not ones that were for sale.
Article continues below advertisement
But before Premiere Estate Properties discovered its error, it had already send it out to the giant Zillow listing service!
James and his staff "have been calling all day and they're not too happy with what's going on," a staffer at Premier Estate Properties told Gossip Extra on Tuesday.
Added Katie Curnutte from Zillow, "We're not entirely sure what happened. We handle up to 4 million listings on any given day and we're working hard to prevent mistakes from happening."
One thing she does know for sure, the Grown Ups 2 star is not selling the estate.