Jennifer Lopez Paid $10 Million For 'Serenading Dictators & Crooks,' Claims Human Rights Foundation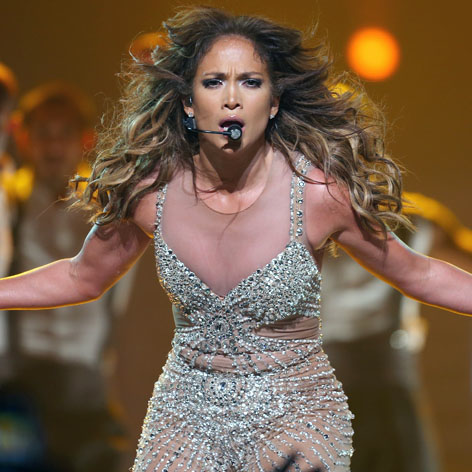 Jennifer Lopez is at least a four-time offender in taking huge sums of money to sing for some of the worst despots on earth, Human Rights Foundation is claiming.
The highly-regarded human rights organization first slammed Jenny from the Block when she performed for Turkmenistan president Gurbanguly Berdymukhammedov on June 30.
She was paid a reported $1.5 million for that gig, which included her singing Happy Birthday to the dictator.
Article continues below advertisement
Now Human Rights Foundation president Thor Halvorssen is saying there were at least three previous such engagements, and that Lopez has been paid in the neighborhood of $10 for "serenading dictators and crooks."
Among them, Halvorssen said Lopez was paid $1 million by Uzbek industrialist Azam Aslamov to perform at his son's wedding and $1.4 million to perform at the Moscow birthday bash of allegedly corrupt Russian businessman Telman Ismailov.
Following the Turkmenistan incident, Lopez's rep claimed she had no knowledge that country has one of the world's worst records on human rights, although such information is readily available on the Internet.
"The 'Jenny-from-the-block-who-doesn't-Google' clarification may be credible in one instance, but it beggars belief in light of a pattern of repeated behavior," said Halvorssen.
"What those covering this story have missed is that J.Lo and her management have misled her fans and the public," he told the Hollywood Reporter.