Exclusive
Cory Monteith Attended Alcoholics Anonymous Meetings While In Vancouver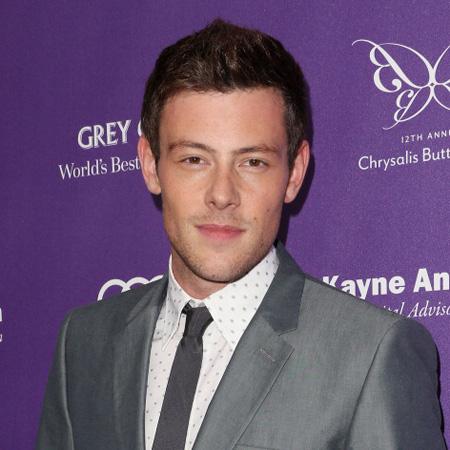 Cory Monteith had always been honest about his struggles with addiction: The Glee star gave many interviews discussing his dark past of drug use, and entered rehab in April when he thought that he was heading down a dark road once more. When news broke that he had died suddenly and unexpectedly, many thought that the drugs had finally won.
But RadarOnline.com has learned that Cory was valiantly fighting the disease of addiction up until his last days, and according to a source, he even attended Alcoholics Anonymous meetings in the days before his death.
Article continues below advertisement
"Cory went to AA meetings when he got to Vancouver with some friends of his and mine," a friend of Cory's tells RadarOnline.com exclusively. "They have attended AA meetings in the past together."
And far from being a place that Cory would let loose and party, the friend says Vancouver was actually a safe haven for the Glee star.
"Vancouver is a great place to keep grounded when you are in the spotlight and trying to be sober," the friend says. "Being grounded is the key to sobriety and that's what Vancouver can offer Cory. It is casual and he calls it home and he has friends here who have known him for a long time."
"Cory also works helping kids stay out of these drug problems that are so apparent in the Downtown Eastside," the source reveals. "That is such a tragedy … These kids have been robbed of someone they can look up to.
"Some friends Cory had in the past were definitely trouble, but no one socializes with them anymore," according to the source. "Everyone in his circle in Vancouver is pretty settled down, representing charities to help kids and doing their part to give back to kids and the area."
Article continues below advertisement
And although Cory spent his last night alive at Portside bar with friends, the source, who was there, insists he was not drinking. "It is so tragic that he is being portrayed as drinking heavily," the source says, "as it wasn't apparent he was intoxicated at all."
After leaving Portside, Cory continued on to the Roxy nightclub, but the source says he kept it low-key there as well. "He left shortly after he arrived," the source says. "… It was a 'cougar event' so apparently it was just to see what was going on and then he walked home."
The Fairmont Pacific Rim Hotel, where his body would be found just a few hours later, is only a few blocks away.
Initial autopsy and toxicology reports could clarify just what happened in Cory's final hours as early as today.
His cousin, Richard Monteith, recently begged fans to remember his positive legacy, whatever the results, and Cory's friend feels the same way.
On Friday, the source says, Cory was visiting a friend at Portside whom he works with on philanthropic projects. "They work for a charity helping kids on the East side of Vancouver," the source says, "especially the downtown East side, which is home to so many drug problems and is one of the poorest zip codes in North America.
"Cory is an idol to a lot of kids and a sign of hope that they may be able to find a better life outside of the Downtown East side and this is tragic not only for his family and friends, but also the kids he helps."