Exclusive
Prosecutor Wanted Katherine Jackson To Seek Restitution From Michael Jackson Death Doc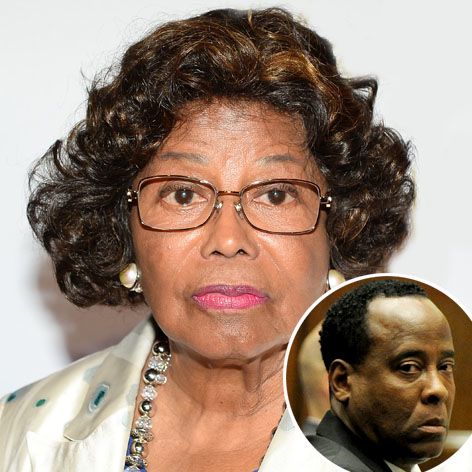 Katherine Jackson was "implored" by the Deputy D.A. who successfully put Conrad Murray behind bars to seek restitution from the disgraced former physician, RadarOnline.com is exclusively reporting.
Michael Jackson's mother refused to pursue that option though, because her attorneys in her wrongful death action against AEG Live convinced her it would jeopardize their case, a source close to the Jackson matriarch tells us.
Article continues below advertisement
Even though Murray was broke at the time of his conviction, former Deputy D.A. David Walgren "implored Katherine to seek restitution, mainly, to prevent him from profiting off of her son's death in the future, the source explains.
"Murray had already been paid for an in-depth interview that he did before being convicted, during the trial. The D.A. knew that Murray would absolutely try to make money off Michael in the future, like he did with the recording of Michael seemingly slurring his speech on his iphone that was played during the trial for jurors," the source says.
However, in a stunning development during the scheduled restitution hearing after Murray was convicted, Walgren announced to Judge Michael Pastor that Katherine didn't wish to pursue it.
"It absolutely gutted the D.A. because he wanted Murray to be held accountable once he was released from jail. Murray has never accepted any responsibility for Michael's death, and blames everyone but himself," the source says.
If Katherine Jackson had sought restitution, "Judge Pastor certainly would have been inclined to give it to her. Neither Murray, nor his associates would have been able to profit from voice mail messages, future interviews, book deals, etc., because all of that money would go directly to Katherine," the source explains.