The Anti Aging Skin Care Secret of Kevin James Bennett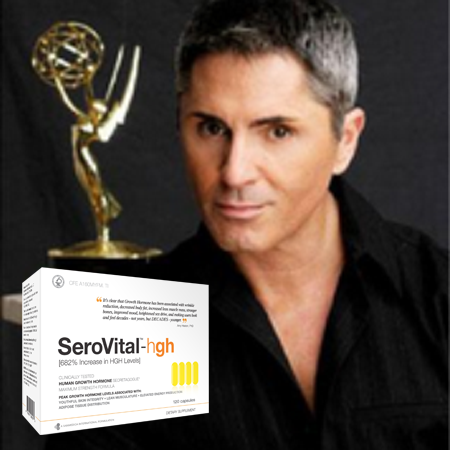 Celebrity makeup artist Kevin James Bennett isn't shy about sharing his A-list clients' secrets to sensational and young-looking skin.
The Emmy Award winner recently opened up about how celebrities have such great skin – and how in his 50s, he has managed to transform his own without going under the knife or spending massive amounts of money on cosmetic procedures – and RadarOnline.com has the details.
Article continues below advertisement
"Let's face facts," he said. "These are well-kept people that hire professionals to monitor and maintain their skin's appearance. They get facials, use wildly expensive products and have dermatologists do all kinds of procedures from injectables, to Botox, to whatever is needed to remain looking smooth, un-lined and youthful."
Though celebrities spend tons of money to look the way they do, he knows a few secrets to younger looking skin without having to follow in their spending habits.
"Yeah, you can look exactly like them – if you're ready to make a hefty financial investment and become a slave to office visits," he said. "I would rather provide guidelines for achieving a similar effect, but within a normal budget and far less invasive procedures. Sure you can splurge and go get a facial, but also purchase a great at home exfoliant and moisture mask. The Philosophy Micro Delivery Peel Pads and Bliss Triple Oxygen Mask are to die for! You exfoliate, then throw on the oxygen mask …in 15-20 minutes you are smooth, soft, glowing and ready to put your best face forward.
Article continues below advertisement
"And here's a bonus tip for getting your foundation to look super natural while making it uber long-lasting at the same time ...without using powder." adds Bennett. "Get a good makeup fixative spray - I love the one from Skindinavia. Dab a moderate to full coverage foundation on your skin, but don't blend it in. Next, lightly spritz a clean, dry synthetic foundation brush with the fixative. Use the damp brush to blend and buff the foundation into the most smooth and beautiful finish you've ever seen."
Bennett reveals that he transformed his skin with the help of SeroVital, which he started using four months ago, and that the product has him looking even better than he did when he was getting regular Botox injections.
"I do a lot of air travel for work and I'm in constantly changing time-zones. This creates havoc on your system and is terrible for your skin. I noticed a visible change in my overall energy and appearance after using SeroVital for only one month." he explained.
"People I see regularly at industry events were asking what procedures I had done. Seriously, people that saw me a year ago, frozen with Botox and micro-dermabraded to excess, think I look better now after cutting out the dermatological procedures and layering in better supplements, SeroVital and a healthier diet."
Check out Bennett's website here.