Want Younger Looking Skin? Ask Celebrity Makeup Artist Kevin James Bennett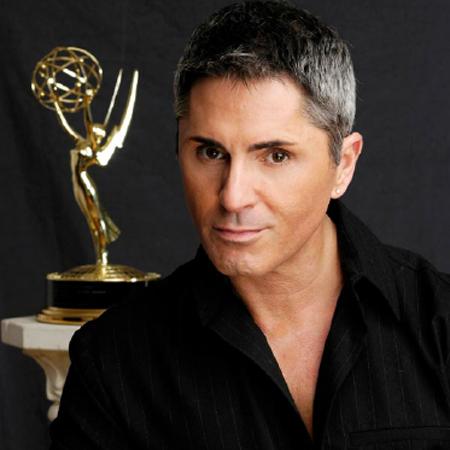 He has spent decades getting people gorgeous for television, movies and magazine, so Emmy Award winning makeup artist Kevin James Bennett knows a few things about anti-aging! The celebrity and runway makeup artist and expert, who has appeared on several international entertainment and new shows and whose work and advice has been featured in Vogue, Glamour and Elle, reveals his secret to not only looking young, but feeling young – and RadarOnline.com has the details.
Article continues below advertisement
"My job is within the cosmetic industry so seeing a visible difference in my skin is very important to me when trying new products. I have access to every topical potion and procedure to rejuvenate skin. I've taken all kinds of supplements that are supposed to work from the inside out to make your skin look better and younger," he explains.
"Let's be honest, I'm a skeptic because I've never seen a real difference with many of the products I have tried and I wasn't expecting a visible change in my appearance from SeroVital, much less one that has been noticed by others. I'm over 50-years-old and after 4 weeks on SeroVital I was being asked, by numerous people, what I was doing to my skin. Seriously? People in my industry were commenting about how great my skin looked."
Bennett also reveals that supplement has done such wonders for diminishing his fine lines and wrinkles that he hasn't needed to get his regular injections.
"I'm impressed. The lines around my eyes have diminished and my overall skin texture is smoother and firmer. Here's the biggest shock - I haven't touched up my Botox in 10 months (which means it's gone), yet people are still commenting about how much "better" I look. This skeptic has been schooled."
Article continues below advertisement
He also maintains that despite long hours on the set and his age, that he has a lot more energy and is losing weight.
"After using SeroVital for less than a month, I noticed I was sleeping more soundly/deeply and in turn, I was waking up more refreshed and recharged," he reveals. "By combining SeroVital with a moderately healthy diet, my stamina has increased and my fluctuating weight has actually decreased and stabilized. I'm even feeling stronger. The most noticeable (and appreciated) result has been a sharp decrease in those annoying energy slumps during the day."
You too can look younger and achieve flawless skin. On a recent episode of his Dr. Oz show, Mehmet Oz, M.D. talked about a new study focusing on how a combination of human growth hormone (hGH) and amino acids work together as an anti-aging agent. hGH is an essential hormone produced by the body that's responsible for ramping up collagen production, the protein that helps your skin maintain its structure. As you age, hGH and collagen production naturally slow down, which can lead to thinner, looser skin. But the results of the recent study Dr. Oz cited have shown that a new product, SeroVital, can improve hGH levels by up to 600 percent. SeroVital comes in pill form and contains a special blend of amino acids that, when taken on an empty stomach, have been shown to naturally boost your body's production of hGH.