Casey Anthony's Legal Woes Continue: Bankruptcy Hearing For Federal Complaint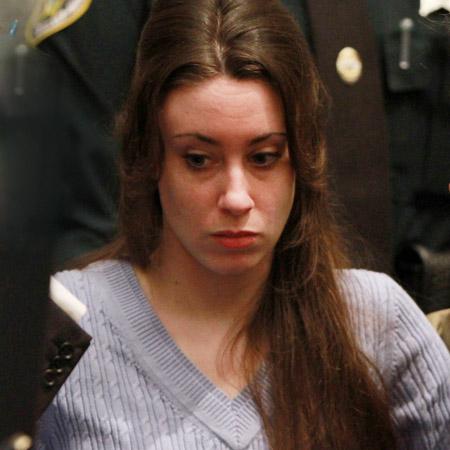 UPDATE: Judge K. Rodney May ruled that Texas EquuSearch's complaint was dismissed against Casey Anthony but gave them 21 days to file an amended complaint against her.
Casey Anthony's legal troubles are still lingering even though she escaped a guilty verdict in the murder trial of her daughter Caylee Anthony and the infamous Tot Mom is facing another hearing Tuesday morning.
A pretrial hearing before a federal bankruptcy judge is focusing on a complaint filed by Texas Equusearch, a firm that sued her before she filed for Chapter 7 bankruptcy.
Article continues below advertisement
Casey is trying to wipe all of her debts off the books and is claiming that she has no income following her 2011 acquittal of murder in Florida.
She has filed that she has $792,000 in debts from her attorney's fees and only $1,000 in assets.
Equusearch says they were misled by Casey when they conducted their search for her missing daughter because she already knew she was dead and didn't tell them.
They claims they spent over $100,000 searching for Caylee "As a direct result of Anthony's false representations and omissions," the Orlando Sentinel reported.
MORE ON:
Celebrity Justice
Her attorneys are expected to ask the judge to dismiss the complaint.
Story developing and RadarOnline.com will have updates from the hearing.