Exclusive
Brandi Glanville's Hangover: Now Friends Are 'Seriously Concerned' She's Spiraling Downward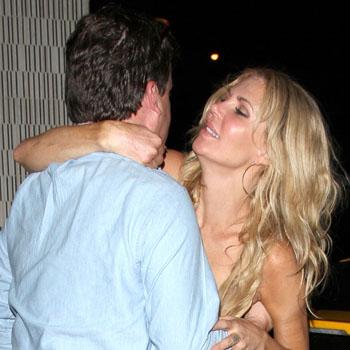 Article continues below advertisement
"We're all seriously concerned for her right now. It's bad. Something like Monday night can't happen again."
According to the source, if Brandi continues on this downward spiral things will end badly.
"She's an amazing mother and is hardworking with a successful career, so we just don't want her small demons to take her down," the pal told RadarOnline.com.
As RadarOnline.com previously reported, Brandi was out in West Hollywood on Monday night at The London hotel with two of her guy friends and got so intoxicated that she was snapped looking like a hot mess, falling all over with her breasts falling out of her dress and her rear end flashing gawkers through her dress.
"Brandi likes to have fun, but there's more going on and it's something her friends are hoping to help her through," the pal concluded.
"She's lucky to have friends that care so deeply for her and we just hope she comes out of this okay, before it's too late."