Exclusive
Amanda Bynes Will Die If Left Unsupervised: Her Parents Heading To Court For Conservatorship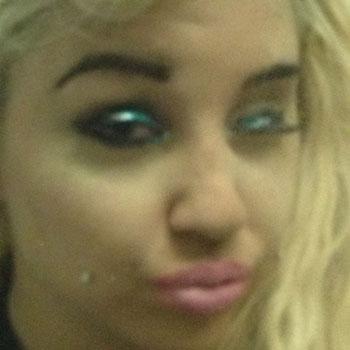 Amanda Bynes parents, Rick and Lynn, are heading to court, attempting to get a conservatorship over their troubled daughter because they are terrified she will die if she continues to live unsupervised, RadarOnline has learned exclusively.
They will make their legal move in Ventura County as early as Wednesday, but possibly later, RadarOnline.com has learned.
But Amanda's parents face a tough battle, despite the former child star's increasingly erratic behavior, which has led to her being detained with a 5150 psych hold after setting a small fire in the driveway of a stranger's home. Bynes' fled the scene, her dog covered with gasoline, and eventually was nabbed by the authorities. She can be held a minimum of 72 hours.
Article continues below advertisement
Under California law, "the proposed conservator must show that the conservatee is is unable to care for themselves, and is a danger to others," a source told RadarOnline.com about what Bynes' parents will face in their legal quest. "When Britney's father got conservatorship of her," she was viewed as a danger to herself "and this made it much easier for the judge to sign off on it.
"In this case, Rick and Lynn are going to need to show that Amanda's life is in danger if they don't step in and take action. Just because Amanda is exhibiting signs of schizophrenia doesn't mean the judge will sign off on the temporary conservatorship.
"Her parents will also reveal in their petition that Amanda's pants were burned when she started a small fire in a driveway using gasoline. Her dog was also drenched in gas. Her parents are afraid if they aren't given control of her life, she will die."
It's understood that Amanda's parents will be seeking a conservatorship of her personal and business affairs. Her parents will be asking for a temporary conservatorship "because they want a doctor to properly diagnose and assess her. Once that is done, a long term plan of medical care can be executed with the approval and oversight of the court. Amanda's parents truly feel this is their only option to save her," the insider revealed.
Article continues below advertisement
Bynes could be detained on psychiatric hold for as many as two weeks, after the actress was placed under a 5150 hold this week when Ventura County sheriff's deputies said she trespassed, and started a fire, outside a Thousand Oaks, Calif. home. The former starlet isn't under criminal investigation.
The 27-year-old would be subject to the two-week hold, sources told the L.A. Times, if mental health authorities determine she's a danger to either herself and/or others.
As we previously reported, the 5150 is the same evaluation that Britney Spears and Brooke Mueller were placed under, allowing for a qualified peace officer or clinician to involuntarily confine someone because it's deemed they have a mental disorder that presents danger.