Exclusive
Sharon Stone Reaches Settlement With Former Nanny -- Racism & Labor Violations Claims Won't Be Heard In Court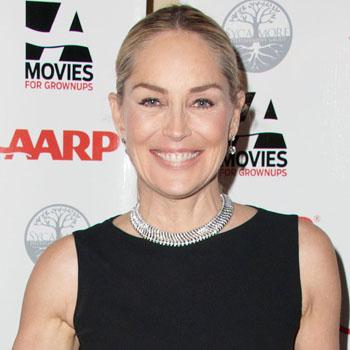 A Filipino nanny has reached a settlement with her former employer, Sharon Stone, after she had accused the actress of labor violations and for allegedly making derogatory comments related to her ethnicity, RadarOnline.com has exclusively learned.
Erlinda Elemen claimed she began working for Stone as an assistant nanny to take care of one of the actresses' three children and was promoted to lead nanny in 2008. She says she then moved into Stone's house in and began traveling extensively with the actress and the children until she was terminated in 2011.
Article continues below advertisement
DOCUMENTS: READ THE SHARON STONE LAWSUIT SETTLEMENT
The lawsuit alleged that Stone made derogatory comments about Elemen's Filipino accent and heritage and told the nanny not to talk to them because she didn't want her children to "talk like you." Elemen also alleges that Stone said Filipino people were "stupid" and wouldn't allow her to have a Bible in the house. The former nanny says she would work seven days a week at times but Stone accused of her "stealing" for getting overtime pay and demanded that Elemen pay her back.
According to court docs obtained by Radar, the settlement was reached on May 31. Terms of the settlement weren't disclosed.
Stone also allegedly reduced Elemen's hours and pay and the nanny claims she was fired for no reason in 2011. Elemen's lawyer, Solomon Gresen said in a statement at the time, "Because abuses in overtime pay are common for household employees it seems ironic that Ms. Stone initially did the right thing and paid Mrs. Elemen overtime wages and then terminated her for accepting those same wages."
The former nanny had been seeking unspecified damages.