Sexy New Scientologist? Fiesty Supermodel Jessica White Reportedly Joining Tom Cruise's Controversial Church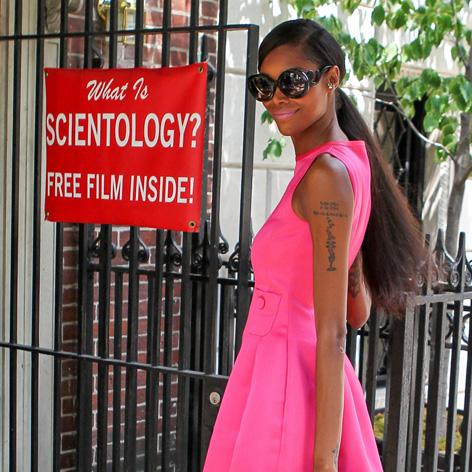 The Church of Scientology appears to have a sexy new member.
The supermodel ex-girlfriend of Sean Penn, Jessica White, is the latest celebrity to join Tom Cruise's controversial religion, according to a new report – and RadarOnline.com has the details.
"She has been increasingly curious about it," sources told the New York Post, after the Sport's Illustrated Swimsuit Edition model was seen entering the church's Celebrity Centre on East 82nd Street in New York City on Monday.
Article continues below advertisement
White doesn't appear to be shy about her affiliation with the church, tweeting a photo Monday standing outside of the Celebrity Centre with the caption "enlightenment."
"Haven't felt this relaxed in so long," she tweeted a few hours later. "Had a beautiful meeting today, feeling like I'm entering into a new realm of understanding."
White was arrested in 2010 for assaulting another woman in a nightclub after splitting up with Penn. The preacher's daughter turned catwalk crawler has spoken publicly in the past about her history of "sexual victimization" as a young child and how her church and God helped her through her difficult times.