Exclusive
Judgement Day! Farrah Fawcett Art War Dispute Heads To Court To Decide Trial Date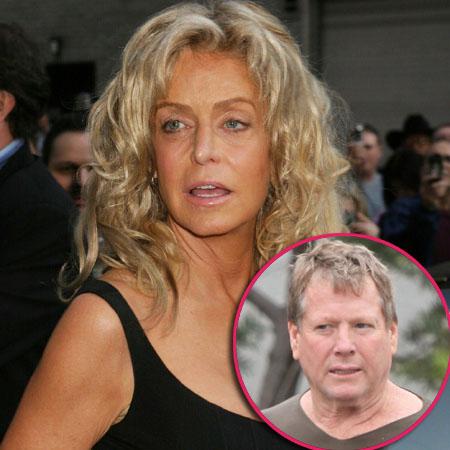 A judge has summoned Ryan O'Neal's lawyers to appear in a Los Angeles courtroom on Thursday to explain why the actor's trial over a missing Andy Portrait of late star Farrah Fawcett should be delayed for a third time.
RadarOnline.com broke the story: The 72-year-old Hollywood star asked Los Angeles Superior Court Judge Ernest M. Hiroshinge to delay his trial over the disputed silkscreen because he's been cast in a new, unnamed movie at the time the case was to be heard.
Article continues below advertisement
But the University of Texas, Fawcett's alma mater which was bequeathed her entire art collection after her 2009 death and is now suing O'Neal, has questioned whether the film even exists!
UT's Board of Regents said it checked and no permits have been filed to shoot in Death Valley National Park in Eastern California where O'Neal had told court the movie was to be shot.
"There is no evidence that Mr. O'Neal has entered into any written or verbal contracts to appear in the film," IT said in a court motion asking the judge to have the case heard in November.
The university added that there is no evidence "that the project has financial backing; that any cast or crew have been hired or have entered into any written contracts or union agreements; that the project has been budgeted or insured; that it has been 'green lit' by the studio backing it (if any studio is yet involved); that necessary filming or other permits have been obtained; or that the project has been announced in the trade magazines/web sites. Mr. O'Neal does not even provide the name of the production company planning to make the film."
Article continues below advertisement
The judge will hear from both sides, including from O'Neal's manager who told court, in a declaration, that "the role is substantial and extremely important to Mr. O'Neal's career and to his income to be derived from acting this year."
Scott Zimmerman told court: "Not only would this prevent Mr. O'Neal from appearing in the Picture, it would cause tremendous hard to Mr. O'Neal's career. In fact, I am aware that if Mr. O'Neal is not available for principal photography, that it would derail the Picture and thereby detrimentally effect the interests of the production company and all those who would otherwise be employed on the Picture."
The case will be heard just two days after the fourth anniversary of Fawcett's death, who lost her battle with cancer on June 25, 2009.
In a message posted on his Twitter account on Tuesday, O'Neal said: "I know my angel is with me today. Always."