Shopping The Sadness Away? Prince Michael Jackson With Galpal At Barney's A Day After Visiting Troubled Sister Paris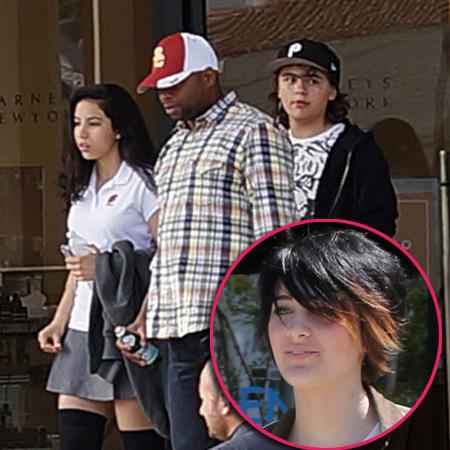 On the day he reached out to his embattled sister Paris after her suicide attempt, Prince Michael Jackson I was spotted shopping at Barney's New York in Los Angeles with his girlfriend Remi Alfalah Thursday, and we've got the pics for you right here on RadarOnline.com.
The precocious 16-year-old wore an alternate Philadelphia Phillies cap, a black zip-up and grey shorts on the outing, while his girlfriend, 16, wore a white polo shirt.
Article continues below advertisement
As we previously reported, Prince canceled a trip to Europe -- where he was to appear on the German TV show called Wetten, dass ...? -- in the wake of his sister's troubles. Instead, he spent time with Paris, 15, on Thursday, a Jackson family source revealed, saying that while he and Paris had once been "thick as thieves," they had a major falling out when Paris began to spend time with their biological mother, Debbie Rowe.
MORE ON:
Prince Michael Jackson
"Prince disagreed with Paris' decision to do so and wanted nothing to do with Debbie, which Paris couldn't understand," the insider told Radar. "Paris kept pushing Prince and they drifted apart. As Paris began to spend more time with Debbie, Prince was hanging out with his girlfriend.
"However, all of that changed after Paris' suicide attempt. Prince stepped up, as he always does, and told Paris how much he loves her in a phone call and vowed to help her in the aftermath of the suicide attempt. He visited her on Thursday."
If you, or anyone you know, is struggling with thoughts of suicide, please immediately seek help — you can speak with a skilled, trained counselor at a national Suicide Prevention Lifeline crisis center in your area, anytime 24/7 — call 1-800-273-TALK (8255)