Over The Line? Inept Car Parkers The Subject Of New Facebook Page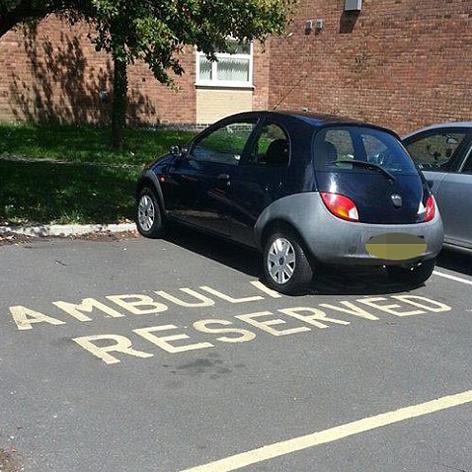 It's less damaging than keying, and reaches a wider audience than a nasty note.
Warning: Content Contains Explicit Language
It's called "Spotted: Parking like a t***!" and it's a new Facebook page, based out of England, which draws attention to those who park over the line, use two spots, or illegally park in handicapped spots, with hundreds of users uploading content onto it.
And while they may be legally exempt from punishment, lawmen who park astray also made the grade, with many police cars being featured on the page, which more than 18,000 users have liked.
Article continues below advertisement
Is this over the line, or a fitting punishment to those who refuse to stay within them? Your comments are welcomed below!