Exclusive
Cops Investigating Who Leaked Paris Jackson 911 Call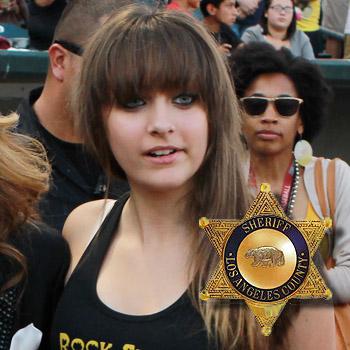 The Los Angeles County Sheriff's Department is investigating into who leaked the Paris Jackson 911 call during which it was revealed she had "OD'd on 20 Motrin and cut her arm with a kitchen knife," RadarOnline.com has learned.
"We don't release 911 calls," Sergeant Michael Thomas said late Tuesday, confirming the release of the recording to news media is being probed.
"We're not going to, but these deputies do it anyway."
Article continues below advertisement
The emergence of the tape involving Michael Jackson's troubled teenage daughter is the latest in a series of leaks to hit Los Angeles County Sheriff Leroy D. Baca's department.
Describing the leaker or leakers as an "informant" to certain media outlets, Sergeant Thomas said: "We haven't been able to catch what deputy is giving the information." But he added their internal probe has "been ongoing for quite a while," however to date "just haven't been able to get to the source."
Top cops believe it's possible some media outlets are paying sources to leak the recordings and other secret information.
"That's the suspicion," Sgt. Thomas confirmed.
"I'm sure they got a hundred bucks and they're going to throw away decades of income for 100 bucks," he said.
If you, or anyone you know, is struggling with thoughts of suicide, please immediately seek help — you can speak with a skilled, trained counselor at a national Suicide Prevention Lifeline crisis center in your area, anytime 24/7 — call 1-800-273-TALK (8255).