Revealed: Mystery Woman Who Miley Cyrus Threatened To 'Tell The Truth' About Was Dad Billy Ray's Broadway Costar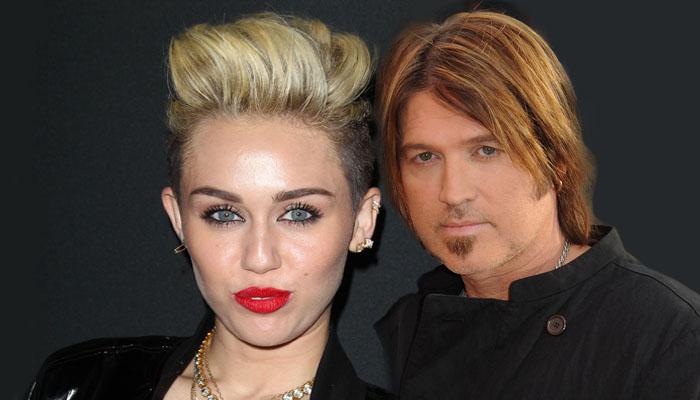 Miley Cyrus still can't be tamed!
As her parents' divorce proceeds, she's posted cryptic messages to Twitter seeming to criticize her father, Billy Ray and the latest, posted Monday night, seems to accuse him of having an affair.
"@billyraycyrus since you won't reply to my texts I'm giving you an hour to tell the truth of i'll tell it for you," a message posted to Miley's account late Monday read.
With the tweet was a picture of Miley with striking redhead Dylis Croman, who co-starred with Billy Ray in "Chicago" on Broadway during his late 2012 run, RadarOnline.com can reveal.
Article continues below advertisement
The hour deadline came and went, and Miley soon deleted the post, adding a new message: "Wtf? My twitter was just actin all types of cray!"
Just last week, Miley took to Twitter in a similar manner calling out her dad for going MIA after her mom, Tish, filed for divorce. "@billyraycyrus since your text and email obviously aren't working would you like to talk like this?" That tweet was also deleted.
Billy Ray has not Tweeted since June 5.
Once a daddy's girl, Miley has definitely been Team Tish as the divorce unfolds. Just days after calling out Billy Ray the first time, she tweeted a photo of herself with Tish and her lisle sister Noah captioned, "The baddest b*tches in the WORLD."
And while Billy Ray and Tish seem to be aiming for an amicable split, even appearing arm-in-arm during a family lunch date at Little Toni's
restaurant in L.A. on Sunday, Miley was not present.