Hinting About Liam Hemsworth Split? Miley Cyrus Boasts She's 'Given Everything' To Music Career, Including Relationships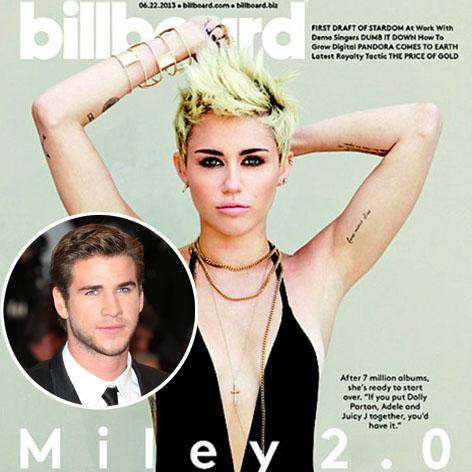 Miley Cyrus refuses to stop the music for anyone – including fiancé Liam Hemsworth!
The controversial 20-year-old, whose on-again-off-again relationship with Liam is impossible to keep up with, admits in the latest issue of Billboard magazine that she has put her music in front of everything – including her friends, family and relationships – and RadarOnline.com has the details.
"I can't really be told what to do right now," Miley states. "I'm too young to go in and make someone else's vision come to life. I want to go make my visions."
Article continues below advertisement
The singer, whose single We Can't Stop is currently #11 on the iTunes charts, maintains that she is planning on topping the charts and is willing to go to any lengths to get there.
"I never stop working, ever -- I put my track list together this morning. I want my record to be the biggest record in the world, and I've given everything to get here, even down to friends and family and relationships -- I've just put this music first."
Miley, who most recently split from her longtime Aussie love in May, made it clear she was still engaged during a radio interview and was recently spotted wearing her engagement ring again.
"That's been kind of a trip," she says about making sacrifices.
"It's not like I'm losing who I am -- I actually found out more about who I am by making this music. I'm going on a journey, and that's more than a lot of 20-year-olds can say. And I'm still going to change so much. Because I'm not the same person I was six months ago -- I'm not even the same person I was two weeks ago."
And just because her new look is edgy, don't compare her to a certain American Idol judge!
"A lot of people wanted to try to make me the white Nicki Minaj," she admits. "That's not what I'm trying to do. I love 'hood' music, but my talent is as a singer."