Miley Cyrus Pot Head Denials Go Up In Smoke! 'Alcohol Is Way More Dangerous Than Marijuana,' She Says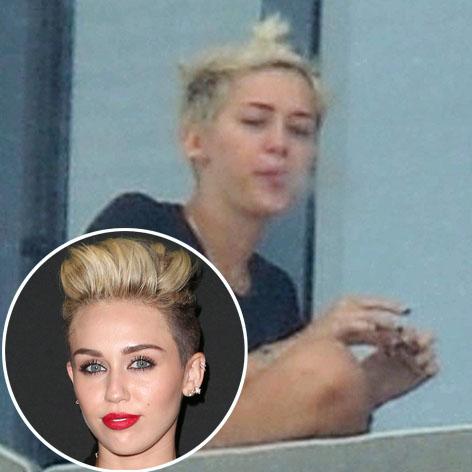 Miley Cyrus is done denying that she doesn't smoke weed!
The 20-year-old singer, who famously claimed she was smoking salvia, not pot, in 2010 when a videotape surfaced of her using a bong, is coming clean about her drug use in Rolling Stone – and RadarOnline.com has the details.
"You can't ask someone that and expect them to say yes," Miley responds when asked flat-out if she is a stoner. "I did a song with Snoop Dogg called Ashtrays and Heartbreaks, so people can put it together for themselves."
Article continues below advertisement
The singer, who has been showing off a racier side lately while promoting her latest song We Can't Stop, believes that weed doesn't do as much damage as drinking.
"I think alcohol is way more dangerous than marijuana," she maintains.
"People can be mad at me for saying that, but I don't care. I've seen a lot of people spiral down with alcohol, but I've never seen that happen with weed."
Miley may want to brush up on the laws in the Golden State, before she makes statements that aren't exactly accurate!
"As long as it isn't illegal, there are far more dangerous things. And it's legal in the state of California. So I'm happy to live in California, a place where you can be whoever you want to be," says Miley, who is misinformed about the state's laws, where marijuana is not, in fact, legal but only approved for medicinal purposes.