Exclusive
Famed Michael Jackson Attorney Tom Mesereau: 'I'm Heartbroken Over Paris Jackson's Suicide Attempt'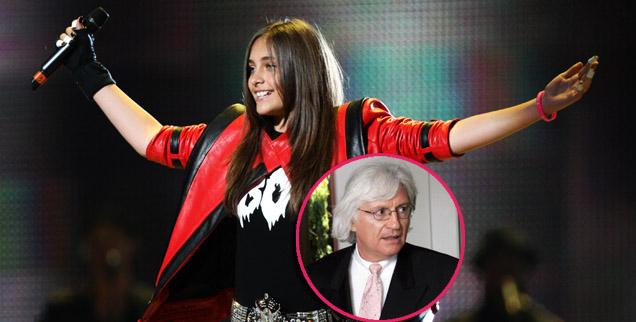 Michael Jackson's attorney, Tom Mesereau, who successfully represented the pop star in the child molestation trial in 2005, tells RadarOnline.com exclusively that he is heartbroken over Paris Jackson's suicide attempt.
"I'm heartbroken over Paris Jackson's suicide attempt. I'm shocked, and frankly, at a loss for words,"Mesereau told RadarOnline.com. "Paris is just a wonderful young lady, beautiful, and extremely bright.
Article continues below advertisement
"She has so much to live for, and to contribute to the world. I hope that she makes a recovery, physically and emotionally."
Paris Jackson attempted suicide and was rushed to a Los Angeles-area hospital by ambulance early Wednesday.
As RadarOnline.com was first to report, Michael Jackson's only daughter, 15, was despondent over several things.
"She's very upset that she will be called as a witness in her father's wrongful death trial, in which she is a plaintiff," one source told RadarOnline.com.
Also, the four-year anniversary of her father's death is approaching and Paris had complained about being bullied at school. She also has grown apart from her brother Prince.
According to Meserea: "Michael would have been devastated to learn that Paris had attempted suicide. His children were his entire life, and everything he did was for them. He protected his three children, and kept them away from opportunists."
Article continues below advertisement
In addition to her depression over being a witness in the wrongful death trial, Paris also feels guilty about spending time lately with Debbie Rowe, her biological mother. Paris, according to one source, feels as if she is betraying some family members, including her grandmother Katherine, by getting to know her mom.
Rowe confirmed to Entertainment Tonight that Paris tried to commit suicide and is in a Los Angeles hospital. Rowe said of Paris she has "a lot going on lately."
A spokesperson for the Los Angeles Fire Department told RadarOnline.com: "The call came in at 1:27 am it was an overdose call. We responded and a person apparently took some kind of medication. We transported them to a local hospital."
If you, or anyone you know, is struggling with thoughts of suicide, please immediately seek help — you can speak with a skilled, trained counselor at a national Suicide Prevention Lifeline crisis center in your area, anytime 24/7 — call 1-800-273-TALK (8255)