LeAnn Rimes & Teacher Reject Each Other's Lawsuit Settlement Offers As Criminal Charges Loom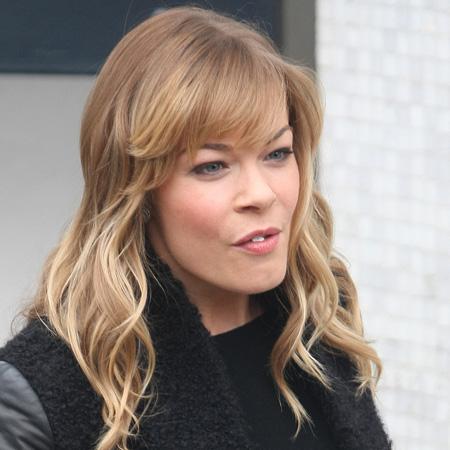 LeAnn Rimes and Kim Smiley, the teacher she is suing for invasion of privacy, each made settlement offers that were rejected by the other side, and RadarOnline.com has the exclusive details.
Meanwhile, criminal charges are looming against Smiley. RadarOnline.com broke the story that the Sheriff's department has finished its investigation and turned the case over to the district attorney with a recommendation to prosecute the mother of six.
Article continues below advertisement
Rimes offered to settle the civil suit, RadarOnline.com has learned but was rejected by Smiley and her lawyer.
"LeAnn proposed a settlement basically forcing Kim and Lexi (her daughter) to apologize to LeAnn," said a source familiar with the situation.
But the apology may not have been the hang up.
Rimes wanted Smiley to admit to inciting others to attack her online, one source claimed. A call for comment to Rimes' team by RadarOnline.com was not returned.
There was no demand for money by Rimes in that settlement offer.
At the time the offer was made, Smiley's team was not aware of the ongoing criminal investigation, RadarOnline.com learned. But Rimes was aware of it, as she filed a police report and was interviewed by authorities.
Smiley countered with a different settlement offer and it was forcefully rejected by the singer's reps, who believed that settlement would force Rimes to give up other potential avenues of remedy.
Article continues below advertisement
The dispute began on Twitter where Smiley was open in her criticism of Rimes, in the ever-raging Brandi Glanville vrs. LeAnn battle. Even though Smile took her Twitter account private months before Rimes called her, she apparently was still on the singer's mind.
Rimes called Smiley from a restaurant in March, 2012 and the call was recorded ­without the singer's permission, she maintains. California is a two-party consent state, and recording a phone call without a party's consent is a violation of the wiretapping law. (There are some exceptions to the law.)
Now Rimes is moving forward with her lawsuit against Smiley. People familiar with the situation tell RadarOnline.com that Rimes' settlement offer was far too Draconian for Smiley's team, and even though it required no financial payment it called for concessions and admissions that were seen to be out of bounds.
And Rimes rejected Smiley's settlement offer because it did not come close to many of the key concessions the singer feels she is entitled to.
Meanwhile, depositions will be scheduled in the civll case ­ including one from Rimes ­but the criminal investigation could lead to charges in the next week weeks, RadarOnline.com has learned.