Exclusive
Key Witness In LeAnn Rimes Criminal Case Against Teacher Goes Silent & Disappears From Social Media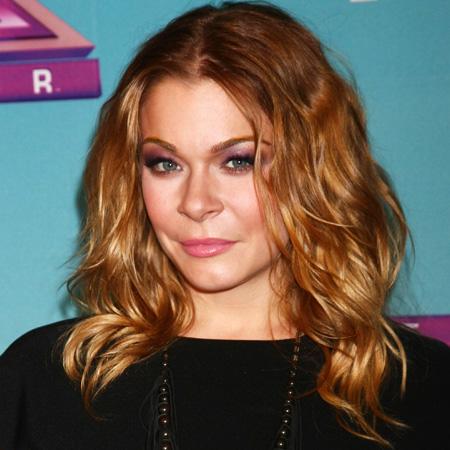 UPDATE: The key witness contacted Radar on Monday and said she still has an active Twitter account. That account, however, is not the same one she was known for during most of the Rimes' controversy. Her personal account is inactive, as the article below explains. The active account is devoted to material that does not involve Rimes or discussing celebrities.
One of the key witnesses in LeAnn Rimes' pending criminal case against teacher Kim Smiley has abandoned her personal social media account, RadarOnline.com has learned exclusively.
Article continues below advertisement
We broke the story that criminal charges are pending against Smiley, a mom of six, for allegedly recording a phone call with Rimes without the singer's permission.
Rimes filed a civil suit against Smiley and one of her daughters in August, 2012 and Radar learned exclusively that she also filed a police report around the same time. The Sheriff's department has finished investigating and turned the case over to the district attorney with a recommendation to prosecute, Radar reported exclusively.
Ericka Dobson, one of two people at lunch with Rimes on March 26, 2012 placed the call to Smiley so Rimes could speak to her. But now Ericka's personal account has gone missing from Twitter, the virtual birthplace of the controversy that has ended up in the legal system. (She has another active account that does not engage in discussion about celebrities.)
Ericka was very friendly with Rimes and also struck up a friendship with Smiley, although they had never spoken by phone until the day of the now disputed phone call.
Article continues below advertisement
California is a two-party consent state for taping, meaning Rimes needed to give her permission to be recorded. There are exceptions to the statute and that's where Ericka could have some influence with her recollections.
But for now, she's not talking publicly.
One person who knows her told Radar that LeAnn asked her to "pick a side" in the conflict between the singer and Smiley.
Unofficial transcripts of the phone recording ­which ended up online ­indicate that the third person at lunch could hear the entire conversation and at one point jumped in.
That's important ONLY because California's wiretapping law specifies that the person being recorded without his/her knowledge must an expectation of privacy. Rimes' camp has always maintained she had an expectation of privacy. And at least one legal expert tells Radar that another person at the table hearing the call will not help Smiley in the criminal case.
Smiley's camp is likely to challenge that, and claim Rimes had no expectation of privacy.
That could make Ericka a key witness in both the civil and criminal cases, as she can accurately relate if the phone call was ever on speakerphone or easily heard by others.
For now, however, she is choosing to stay quiet publicly while the civil and criminal cases against Kim Smiley move forward.