No Divorce Drama: Bruce Jenner Says He & Kris Are 'Still Committed As Ever'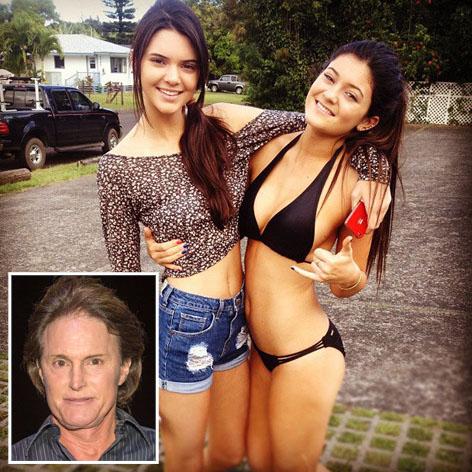 Article continues below advertisement
"I certainly have learned that is really difficult to find, because people change. Your mom and I have been together for 23 years, and our relationship has constantly changed and evolved.
"But we have been able to make it through those adjustments because of a deep love and caring for each other. We are still as committed as ever.
His daughter Kylie is rumored to be dating Will Smith's son Jaden but Kendall hasn't stepped out with a boyfriend yet.
"Go out and find that person who makes you a better person, and vice versa," he advises.
Bruce also gave the girls career advice by telling them to develop a passion and used three of their siblings as examples.
"You just have to find something that makes you excited to wake up in the morning and start your day," the father/step-father of 10 said.
"That is true success. Brandon with his music, Kimberly with her business and Kourtney with her dedication to her family—these are all great examples to follow."