Another Kardashian Family Divorce? Kris & Bruce Jenner Living In Separate Homes, Insist Everything Is Fine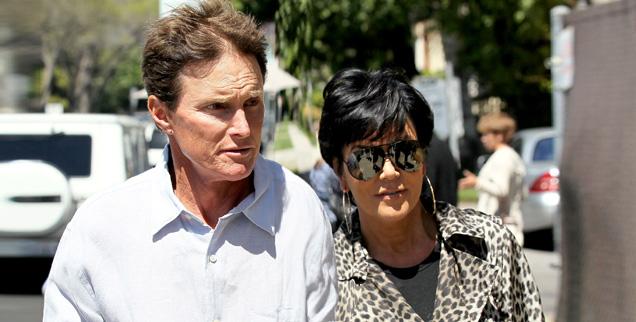 Well at least their marriage has lasted more than 72 days.
Kris Jenner and Bruce Jenner are in the middle of controversy over their marriage with the revelation they live in separate homes, leading to much talk and speculation about the state of the union.
And, no, it's not fair to compare them to Kris' daughter Kim, whose marriage to Kris Humphries blew apart after 72 days. After all, Kris and Bruce have been married for 22 years.
Article continues below advertisement
And while they insist everything is fine in their marriage, Khloe Kardashian told Jay Leno, "They're not having problems but they still like to live apart.
"In my house there's a manroom for Lamar (Odom) so I think they took my idea and ran with it and they got another house and Bruce stays there some times. I'm not for that. But it's to each their own.
"I think too much time apart is not a good thing."
Kris and Bruce have been battling marriage-in-trouble rumors for months and Khloe's candid comments are certain to increase the scrutiny.
Kris cheated on Robert Kardashian extensively during their marriage, and has admitted her indiscretions. Robert's widow Ellen revealed last year that the famed lawyer had doubts if Khloe was his biological daughter due to Kris' cheating.
She also revealed that Robert told her one of his children said Bruce wore women's clothing.