Inside Kim Kardashian's New Life: Kanye West Doesn't Change Diapers, Baby Nurse On Duty All Day & Night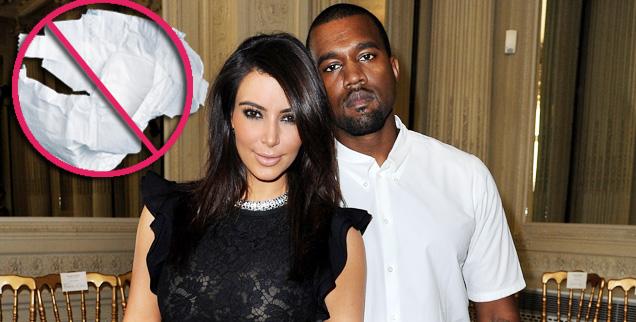 Kim Kardashian and Kanye West are getting acclimated to a new life as parents of their baby daughter North West -- a life that includes a 24-7 baby nurse and lots of breastfeeding for Kim -- but no changing diapers for Kanye!
"Kim is breastfeeding constantly -- she loves it -- Kanye holds the baby all the time," an insider told US Weekly, while another source told the magazine, Kanye "doesn't leave North for more than an hour," though "he's not changing diapers."
Article continues below advertisement
Another insider told the magazine Kim "can't believe how maternal she is on her own.
"Breast-feeding is working for her, and she already feels bonded with Nori."
One source said that the super-couple, used to being the center of attention in all of their endeavors, have focused their collective energy toward the newborn,
"Kim and Kanye constantly stare at her, obsessed with every little thing she does.
The baby has also cooled a heat between Kanye and Kim's mother Kris Jenner, who's used to being the head of the household and chief decision-maker.
"There has been drama in the past," a source said, "but the baby is more important."