Exclusive
Kathy Wakile Says 'RHONJ' Helps To 'Knock Down Barriers' For The Gay Community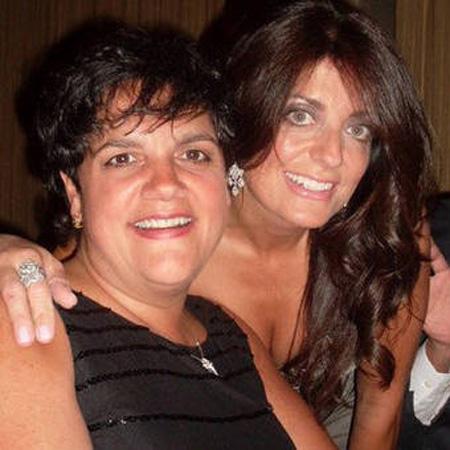 During the first episode of The Real Housewives of New Jersey season five, Kathy Wakile suggested to her sister Rosie Pierri, who is gay, that she needs to get out more and broaden her group of friends.
By letting the cameras capture this personal scene, Kathy hopes that RHONJ will help make a change about stereotypes of the gay community.
"The more we talk about it, the more people understand what it means to be gay — and it shows what someone has had to go through their whole life," Kathy tells RadarOnline.com. "Hopefully, we knock all those barriers down and open it up for people and they can understand that it's not easy."
Article continues below advertisement
Kathy wants to spread a message for the gay community: "It's not a choice how I was born and this is the way that I live my life. And I'm still a good person. I still love. I still need to be loved. And I still have so much to offer. That's not a curse, and it shouldn't be a curse."
In fact, Kathy describes stereotypes as an old way of thinking.
"That's a thing of the past," she says. "Open your eyes people! We all have blood running through our veins. So the fact that we have put that out there, it's so important and more people should be talking about it."
Personally, Kathy wants her sister to not be afraid to step out and explore life.
"She takes my advice: 'Don't just go to work and come home only,'" Kathy says. "You have to go out there and enjoy yourself because you only get one chance to live life and live it to the fullest."
Kathy insists, "Gone are those days of hiding and having to disguise your feelings and disguise how you are because it doesn't fit into society."