Stoned? Justin Bieber: 'I'm a Poetic Genius'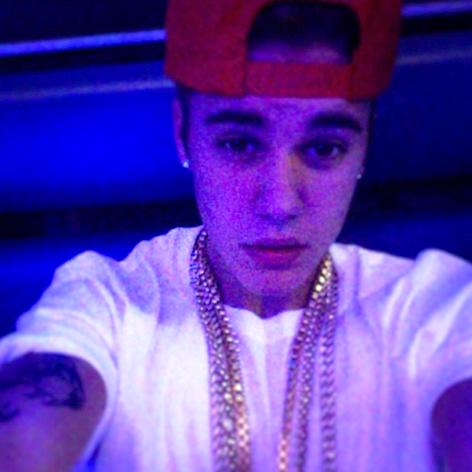 Justin Bieber may be spiraling out of control, but it seems he still has no shame about his erratic behavior. After his first-ever Instagram video was met with a wave of critics who claimed he looked high, Justin, undeterred, has been posting odd clips nonstop, including one that claims, "I'm a poetic genius."
Late Sunday night, after his San Diego concert, Justin posted a shirtless pic of himself backstage, a video of himself lip-synching to Drake and a moody selfie in a blue filter. That shot was captioned, "Blue is new and u are too a few shoes have shown me clues my crew also knew that zoos have news I'm a poetic genius."
Article continues below advertisement
Another video was similarly eloquent. "So i decided I was gonna fall down the stars and so I did," he tells the camera, laughing. "So that's exactly what I did." One fan commented, "Are you stoned??"
Indeed, those close to Justin are increasingly worried he has a substance abuse problem, as RadarOnline.com has reported. His manager, Scooter Braun, "wants him to go to rehab and get his act together," a source revealed.