Exclusive
Farrah Fawcett Art War: University Of Texas Questions Whether Ryan O'Neal LIED To Delay Trial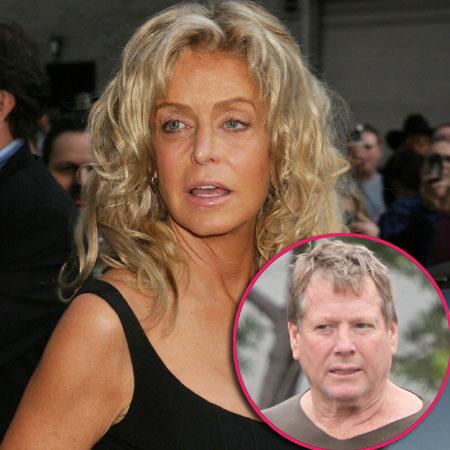 The University of Texas ― suing Ryan O'Neal over the alleged theft of a multi-million dollar Farrah Fawcett portrait by Andy Warhol ― has slapped down the actor's bid to delay a trial for a third time.
RadarOnline.com broke the story: The 72-year-old Hollywood star asked a Los Angeles judge last week to delay his trial over the disputed silkscreen because he's been cast in a new, unnamed movie and apparently needs the money.
Article continues below advertisement
But UT, Fawcett's alma mater which was bequeathed her entire art collection after her 2009 death, fired back in a formal opposition to O'Neal's request on June 17 -- and questioned whether the Love Story actor lied about the film shooting in November, when the trial was scheduled.
UT's Board of Regents said it checked and no permits have been filed to shoot in Death Valley National Park in Eastern California where O'Neal had told court the flick was to be shot.
In its filing, UT said: "There is no evidence that Mr. O'Neal has entered into any written or verbal contracts to appear in the film; that the project has financial backing; that any cast or crew have been hired or have entered into any written contracts or union agreements; that the project has been budgeted or insured; that it has been 'green lit' by the studio backing it (if any studio is yet involved); that necessary filming or other permits have been obtained; or that the project has been announced in the trade magazines/web sites. Mr. O'Neal does not even provide the name of the production company planning to make the film. Nor has any permit to film been issued by the Death Valley National Park for late October, 2013.
Article continues below advertisement
"Indeed, the Regents' counsel has been unable to independently verify Mr. O'Neal's commitment or 'attachment' to any existing project."
They concluded: "Mr. O'Neal has failed to present sufficient evidence to support his claim that he will be unavailable at the time of trial. Being 'attached' to a movie is not any guarantee that the movie will ever be made. Therefore, no 'good cause' has been shown."
The court has yet to decide on the issue.
In an interesting sideshow, O'Neal had also accused UT of deliberately changing its legal team in an act of "judge shopping" so the former judge hearing the case was forced to recuse herself due to a conflict of interest.
Lawyers for UT answered that charge, saying: "This is utter nonsense and is insulting… Judge Duffy-Lewis' recusal is a matter for Judge Duffy-Lewis alone and is not a matter about which speculation by the parties or another Court should be made."