Edward Furlong Charged In Domestic Violence Assault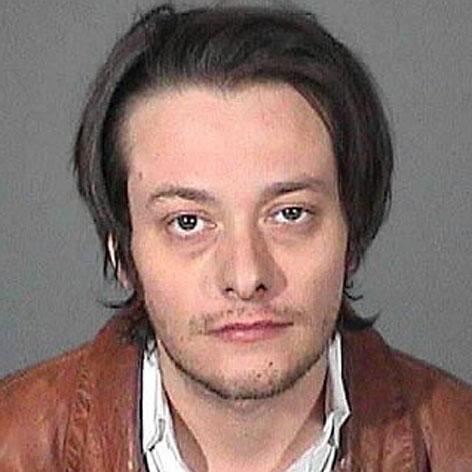 Actor Edward Furlong was charged on Tuesday with assaulting his girlfriend and threatening her if she called the police, RadarOnline.com has confirmed.
According to the Los Angeles County District Attorney's Office, Eddie, 35, pleaded not guilty to the assault and was being held on $100,000 bail.
Eddie had two pending misdemeanor battery cases against him and he violated a restraining order by visiting his girlfriend's West Hollywood home on May 21, where he again assaulted her, damaging her laptop and photo equipment.
Article continues below advertisement
He was charged with "dissuading a witness by force or threat, assault by means likely to produce great bodily injury and vandalism over $400 — all felonies — and disobeying a domestic restraining order, a misdemeanor."
The two pending misdemeanor charges from incidents with his girlfriend were dismissed after prosecutors slapped him with the two new charges.
The Terminator 2 actor is set to return to court on July 1 and if convicted, he faces up to four years in state prison.