Amanda Bynes Evicted From Her NYC Apartment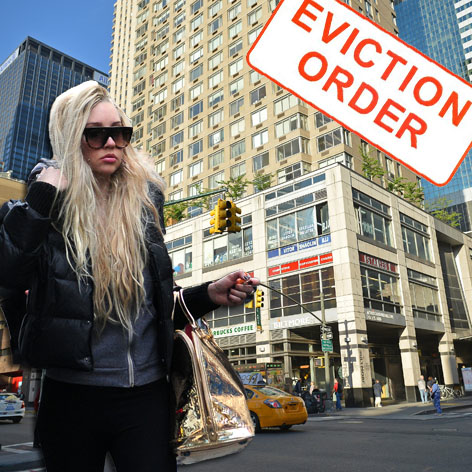 Amanda Bynes has been kicked out of her New York City apartment, RadarOnline.com has learned.
The troubled former actress was booted from the midtown Manhattan high rise on Tuesday, according to InTouch Weekly.
"At 9 p.m. on Tuesday, movers showed up and removed Amanda's belongings from her apartment," a source told the magazine.
"Even before her arrest, residents had constant complaints about the smell of marijuana coming from her apartment," the source is quoted as saying. "She had also cursed out residents and the doormen, and the smell of pot from her apartment was really annoying people."
Article continues below advertisement
The Easy A star was arrested at the building on May 23 and booked on criminal possession of marijuana, reckless endangerment and felony tampering with physical evidence, The endangerment and tampering charges were the result of cops saying she threw a bong out of her 36th floor window.
As RadarOnline.com reported, she has since Tweeted out bizarre claims of sexual harassment on the part of the police. The NYPD has denied any of its officers acted inappropriately.