Watch Out Miley! Amanda Bynes' Cozy Past With Liam Hemsworth Revealed In Photos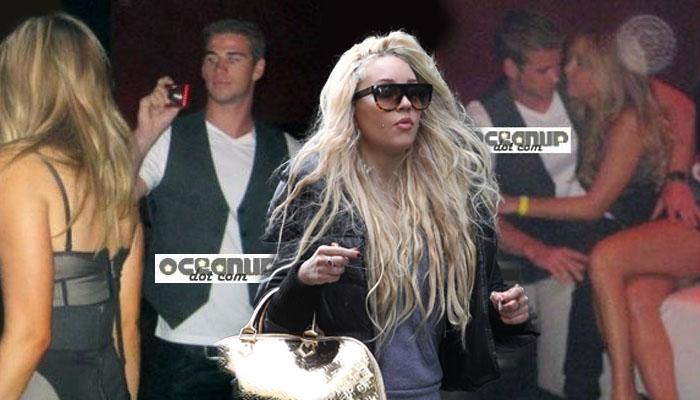 Article continues below advertisement
Despite Amanda's reputation for tweeting bizarre and outrageous things — a la her less-than-ladylike message to Drake — it seems the former Nickelodeon star knows what she's talking about when it comes to Liam.
Photographs were obtained two years ago by oceanUP of Liam and Amanda at an event together in the spring of 2011 at Hollywood hotspot Trousdale, and the pictures don't lie.
Amanda and Liam are seen cuddling on a couch with their arms wrapped around each other.
"Liam and Amanda were making out on a couch, left together and 'hooked up' at the nearby hotel," an eyewitness told the website.
Miley and Liam began dating after they met on the set of The Last Song in 2009, but their relationship has been so on-and-off, that it's hard to know if they were supposedly together at the time and he was cheating on her with Amanda or not.