First Public Appearance! Tiger Woods & Lindsey Vonn Share Date Night at the Met Gala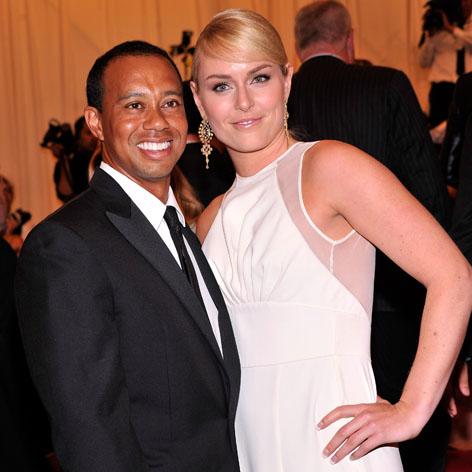 Lindsey Vonn and Tiger Woods have officially taken their relationship from the putting green to the red carpet. The duo made their red carpet debut at the Met Gala in New York on Monday night.
Smiling and posing with their arms around each other, the duo seemed oblivious to the skepticism that greeted their big relationship announcement back on Facebook in March.
"I guess it wasn't a well-kept secret, but yet, I am dating Tiger Woods," Lindsey wrote at the time. "Our relationship evolved from a friendship into something more over these past few months and it has made me very happy."
Article continues below advertisement
For his part, Tiger wrote, "We thank you for your support and for respecting our privacy. We want to continue our relationship, privately, as an ordinary couple and continue to compete as athletes."