Exclusive
Jackson Trial: AEG 'Not Planning' To Call Molestation Accuser Wade Robson To Testify In Wrongful Death Suit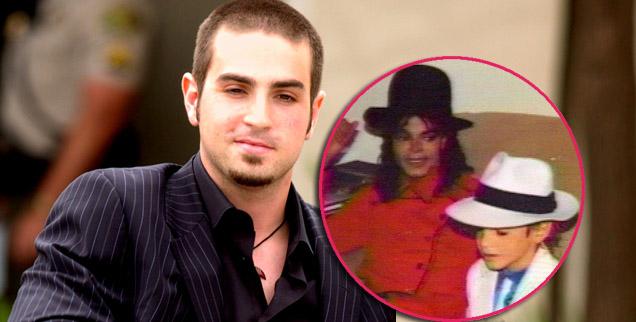 The Michael Jackson wrongful death trial won't hear from choreographer Wade Robson -- the man who filed a creditors claim against the dead singer's estate "for childhood sexual abuse" -- because concert promoter AEG doesn't plans to call him as a witness, RadarOnline.com has learned.
"AEG has just learned about Wade Robson's claims and there doesn't seem to be any reason to call him to the stand," a source close to the case said. "Wade doesn't bring anything to the case that would bolster AEG's case that they aren't responsible for Michael Jackson's death."
Article continues below advertisement
As we previously repotted, Robson used a court filing to reverse his previous position that he was never abused by the King of Pop, despite a maid telling the singer's 2005 molestation trial that she once saw the dancer with Jackson in the shower.
Howard Weitzman, the lawyer for Jackson's estate, fired back at Robson's newfound accusations, labeling his claim as "outrageous and pathetic."
"This is a young man who has testified at least twice under oath over the past 20 years and said in numerous interviews that Michael Jackson never did anything inappropriate to him or with him," Weitzman told RadarOnline.com.
MORE ON:
Celebrity Justice
"Now, nearly four years after Michael has passed, this sad and less than credible claim has been made. We are confident that the court will see this for what it is."
Since his childhood scandal, Robson has worked with some of biggest names in music, including Britney Spears, Usher, Pink and 'N Sync. He's also appeared on FOX's So You Think You Can Dance as both a judge and choreographer.
Katherine Jackson, 82, is suing AEG for up to $40 billions, saying AEG failed to properly screen and supervise cardiologist Dr. Conrad Murray.