Michael Jackson's Ex-Business Associates File Lawsuit Against Estate, Claim Stake Of His Fortune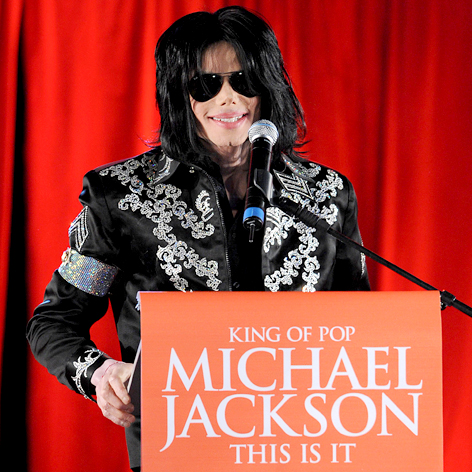 It's hasn't been a good week for the Michael Jackson estate.
First, Wade Robson filed a claim against the star's posthumous fortune, alleging he was molested as a teen.
Now, RadarOnline.com has learned, two men have also filed against John Branca and John McLain, executors of Jackson's estate, in the Los Angeles Superior Court in a bid to secure two percent of the late singer's estate.
Broderick Morris and Qadree El-Amin allege they resurrected the King of Pop's career after his acquittal on child molestation in 2005.
Article continues below advertisement
In return, Jackson promised them a 1.6 percent stake in the future Michael Jackson Company, the men allege in the complaint.
"His reputation had been sullied; he was beset with civil lawsuits and creditors from virtually all quarters. He was on the verge of bankruptcy," the Morris and El-Amin claim in the complaint.
"Mr. Jackson began formulating a plan to revive his career with Ms. Bain, who enlisted the help of colleague A. King, El-Amin and Morris to form a joint venture through which they would exploit Mr. Jackson's prodigious talents - not only in the realm of song and dance but in other areas such as animated filmmaking which Jackson had a passionate interest in for years-and contribute their own unique talents, time, efforts and finances toward putting Jackson back on top of the entertainment world as a performer as well as a businessmen.
The men say they lined up projects for Jackson, who died of cardiac arrest at the age of 50, with Kanye West, R. Kelly, Babyface and the Black Eyed Peas, the complaint states.
Morris and El-Amin are seek damages for breach of a joint venture agreement.