Michael Douglas On Kissing Matt Damon: 'I Would Tease Which Flavor Lip Gloss He'd Like For Me To Use'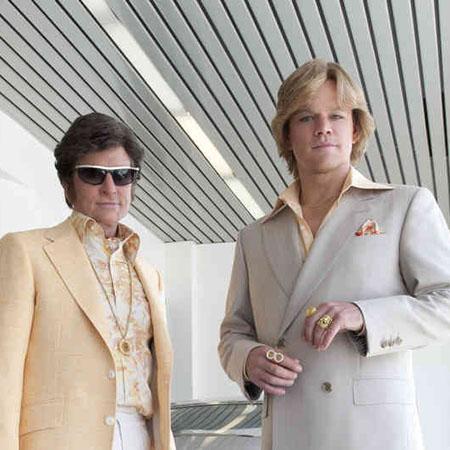 Michael Douglas escaped into Liberace land and forgot he was kissing Matt Damon "after 10 minutes" of locking lips with his male costar, the Academy Award winning actor has said in a new interview.
"I forgot it was Matt and me after about 10 minutes and then I forgot it was two guys," 68-year-old Douglas, who stars in HBO's Behind the Candelabra, told PEOPLE.
"Both of us are in long-standing marriages, so that makes it easier. It's like love scenes with a girl. If you're an actor, you gotta do it. We read the script; we knew what we had to do. The challenge was making it as real as possible. But I would tease Matt about which flavor lip gloss he'd like for me to use!"
Article continues below advertisement
Douglas plays Liberace in the Steven Soderbergh-directed flick, while Damon takes on the role of the musician's significantly younger longtime lover, Scott Thorsen.
In a wide-reaching interview from the Cannes Film Festival where he was promoting the film, cancer survivor Douglas reflected on how he needed "some good news" by way of the Liberace project after his health battles and "major issues with my older son."
"Bipolar is a slippery path and I think something you don't think you need any meds, and you get away from them, and all of a sudden, whoa," Douglas told the publication.
"She's doing a really good job of getting a 10,000-mile checkup. She's doing fine and I'm proud of her. She's doing a really good job of getting balanced."