Say What?!? Manti Te'o's Nonexistent 'Girlfriend' Makes Maxim's Hot 100 List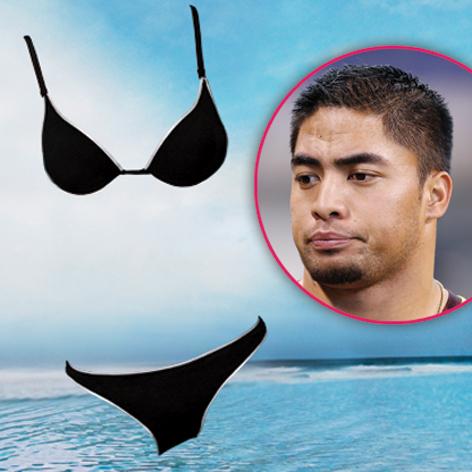 Manti Te'o's non-existent girlfriend has snared a coveted spot on Maxim's Hot 100 released Thursday, coming in at No. 69 on the comely countdown.
The page in the magazine shows a pic of an invisible woman wearing a black bikini, with the caption, "Why not? She's got a ton of great qualities. Including looking awesome in a bikini."
Click here to see the entire list of Maxim's Hot 100
Among those (hilariously) making the list BELOW the "Invisible Woman" – Katherine Mc Phee (#73), Rachel Bilson (#74), Ke$ha (#78), and NBC's Hoda Kotb (#79).
Article continues below advertisement