Lindsay Lohan Pulls Last Minute Rehab Switch-A-Roo!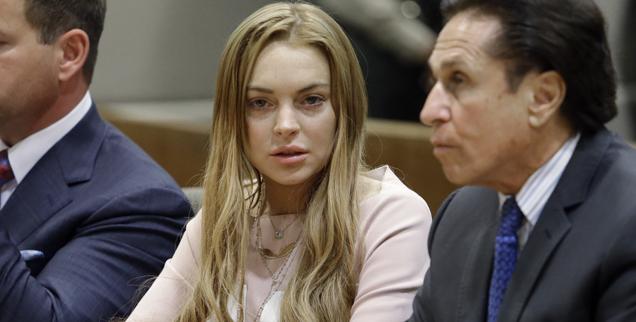 Los Angeles City Attorney Terry White expressed frustration and anger during a court hearing in Los Angeles Thursday at Lindsay Lohan's last minute decision to enroll in a rehab facility in Orange County, California – a move that was NOT approved by his office, RadarOnline.com is reporting.
Lohan was ordered to rehab for 90 days as part of a plea agreement reached in her lying to cops case.
In court Thursday, prosecutors told Judge James Dabney, "I'm clearly puzzled by her decision to go to rehab facility that we hadn't approved. We did our due diligence and investigated facilities given to us by Mark Heller, and we had agreed on a facility. I find out yesterday, from the media, that Ms. Lohan has decided to go somewhere else. It's unacceptable your Honor."
Article continues below advertisement
Heller, who appeared confused at times during the hearing, gave a letter from the rehab facility that Lindsay is now at, and said, "This program satisfies all of the requirements set forth by the judge, and Lindsay is safely ensconced in the bosom of the program now."
Even though Judge Dabney indicated that the program appeared to pass the smell test, White said, "I have three newspaper articles right here about problems with that facility. We need time to investigate the facility."
A hearing date will be set for the next two weeks if the facility doesn't meet the satisfaction of the prosecutor.
Lohan will have to provide successful completion of the program on July 31.