Exclusive
What's Next, Peace In The Middle East? Lindsay Lohan's Parents Michael & Dina End Their Bitter Feud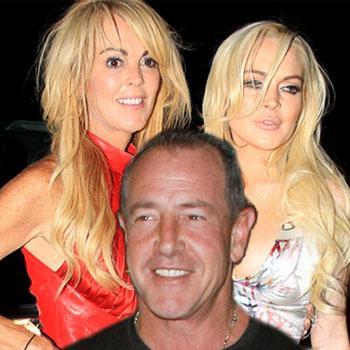 Lindsay Lohan's parents, Michael and Dina, have had one of the worst divorces in Hollywood history but RadarOnline.com has exclusively learned that he's paid the back child support owed to his ex-wife and they've buried the hatchet — and not in each other's backs!
"I admit that I withheld part of my child support because of my anger toward Dina but I now want to admit that I was wrong for doing it and have made things right," Lindsay's father exclusively told Radar.
Article continues below advertisement
Papa Lohan even produced the $30,400 cashier's check he sent to Dina for the back-owed child support.
"I feel by doing this it will open doors for a better relationship and healing for the family," he said. "But also for Lindsay's healing, therapy process and to finally have both her parents on good terms."
With their oldest daughter in rehab at Betty Ford, Michael said he's hoping to move her to another facility.
MORE ON:
Celebrity Justice
"I would like Dina and Lindsay to consider having Lindsay go to the Lukens Institute because it is more private (only 8 people), it's not 12-Step, it gives 6 hours of psycho therapy and its success rate is higher than any place I have experienced," Michael said.