Exclusive
Role Models? Lindsay Lohan's Dad Says She And Brooke Mueller Can 'Learn' From Each Other In Rehab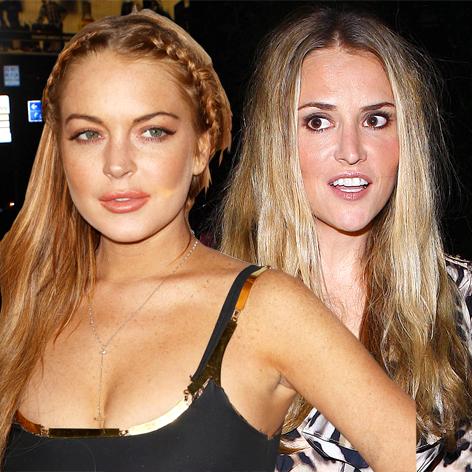 Talk about a twist of fate.
Brooke Mueller's 20th visit to a treatment facility is happening at the same place where oft-troubeld starlet Lindsay Lohan is serving 90-days of court ordered rehab -- the Betty Ford Center in Rancho Mirage, Calif.
That pairing is a good thing, according to Michael Lohan.
"Maybe they will learn something from each other," Lohan's dad told RadarOnline.com about his daughter and Charlie Sheen's ex-wife spending time together.
Article continues below advertisement
But when it comes to the facility, MiLo doesn't think the famed alcohol treatment center and drug rehabilitation clinic is the best choice for serial offenders like Lindsay or Brooke, 35.
"Hopefully what they learn is that going to the same old rehab program doesn't work," Papa Lohan preached.
"It's repetitious, pointless and senseless and doesn't accomplish anything.
"I've said it a hundred times Lindsay, let alone anybody, doesn't need to go through a 30 day program 23 or even 4 times. It's too redundant"
As we previously earlier, Lindsay is threatening to quit the facility and move to another rehab after doctors refused to supply her with the drug Adderall.
Michael has been pushing for Lindsay, 26, to switch to the Lukens Institute, a luxury center based in Palm Beach Gardens, Florida.
"I think Brooke and Lindsay should both go to Lukens because they've been through the process of other rehabs too many times," Michael told RadarOnline.com.
"They were all the same and Lukens is different. The testimonials of the people who have been to the Lukens program speak for themselves."
Brooke checked into Betty Ford for a 30-day rehab stint last week, after her four-year-old twins with Sheen were removed from her home on May 2.